Belgian Prime Minister on supplying F-16s to Ukraine and pilot training since 2025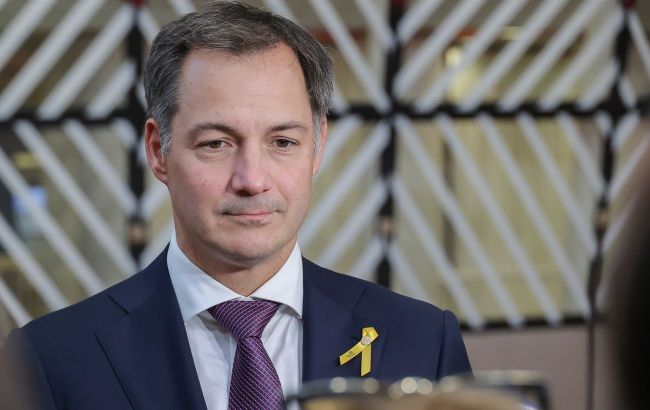 Belgium's Prime Minister Alexander De Croo (Photo: Getty Images)
Belgium's Prime Minister Alexander De Croo announced plans to transfer F-16 fighter jets to Ukraine as part of defense assistance starting from 2025. This will occur following a corresponding decision by the Belgian government, the head of the Belgian government mentioned in a press conference with Ukrainian President Volodymyr Zelenskyy.
"Starting from 2025, Belgium will have the opportunity to supply F-16s to Ukraine," stated the Belgian official.
He also added that such fighter jets would be at the disposal of Ukraine "of course, depending on the decision of the government working at that time."
De Croo reminded that Belgium has pledged assistance to Ukraine in training Ukrainian Air Force pilots in the operation of F-16s. Belgium has also handed over its own aircraft, including two-seater F-16s, which will participate in a training mission in various European countries "over the next few months."
The Prime Minister of Belgium mentioned that Belgium is among the few countries with extensive experience in servicing F-16s. He stated that they would offer technical maintenance for the aircraft Ukraine will receive. Additionally, he mentioned providing training to Ukrainian workers to perform technical maintenance on F-16 jets.
Earlier today, Belgium's Minister of Defense, Ludivine Dedonder, noted that the country would send several F-16 fighters to Ukraine in 2025. Belgium will also participate in training Ukrainian Air Force pilots.