Belgian Defense Minister announces sending F-16s to Ukraine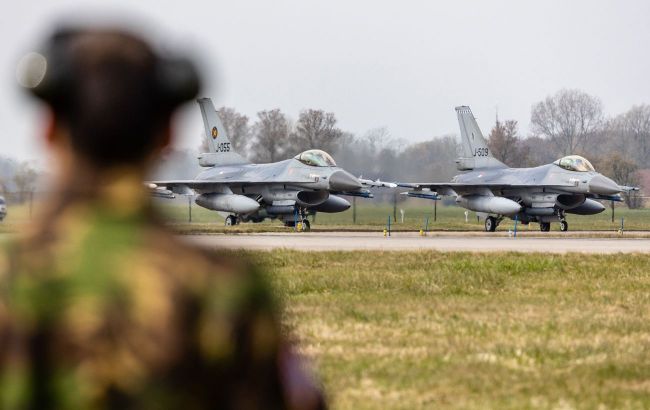 Belgium will provide F-16 aircraft to Ukraine (Photo: Getty Images)
Belgium will send several of its F-16 fighter jets to Ukraine as part of military assistance in 2025, according to the Minister of Defense of Belgium, Ludivine Dedonder, in an interview with Bel RTL radio.
"Belgium will send F-16 fighters to Ukraine starting from 2025," she said, without specifying the exact number of aircraft to be sent.
According to Dedonder, the transfer of fighter jets will depend on the increased capabilities of their new F-35s. In addition to sending the fighters, Belgium will continue training Ukrainian pilots and offer technical support for the entire coalition fleet of F-16s. The Minister emphasized that Belgium will continue assisting Ukraine.
Dedonder also mentioned pilot training in Belgium, Denmark, and possibly another European Union country.
The Minister of Defense of Belgium stated that Belgian personnel would train Ukrainian pilots in Belgium, Denmark, and potentially in one of the European Union countries. She mentioned that they are currently in the process of allowing Ukraine to modernize its armed forces. She emphasized that what they offer is fundamental and far superior to simply announcing the dispatch of a few F-16s.
Belgium's participation in the "F-16 coalition" for Ukraine
On October 10, on the eve of the upcoming "Ramstein" format meeting, the Minister of Defense of Ukraine, Rustem Umjerov, held a phone conversation with his Belgian counterpart, Ludivine Dedonder. During the call, the parties discussed the provision of F-16 aircraft to Ukraine and the training of Ukrainian pilots.
The Netherlands and Denmark have spearheaded efforts to train Ukrainian pilots to fly F-16s, followed by the supply of fighter jets to Ukraine to counter Russia's air superiority.
At the end of August, Norway also committed to supplying F-16s to Ukraine, while 11 other countries, including the United States, stated that they would assist in training Ukrainian pilots to operate these aircraft.
Previously, the Ministry of Defense stated that Ukraine may receive the first F-16 jets no earlier than 6-7 months from now. However, the Netherlands and Denmark have promised to transfer the first aircraft in early 2024.