Belarus extends military drills with Russia again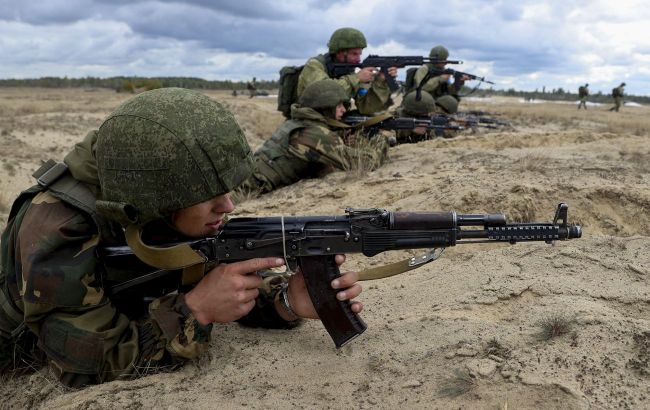 Belarus extends military drills with Russia again (Getty Images)
The military exercises have been extended at least until October 15. They are being conducted at 8 training grounds.
Belarus-Russia joint exercises began after the full-scale invasion of Russian aggressors into Ukraine on April 29, 2022. They have been ongoing for 76 weeks now.
Belarus is an ally of Russia
As the Ukrainian military noted, Belarus is assisting Russia in its war against Ukraine. In February 2022, Russian troops entered Ukraine from Belarusian territory.
The so-called Russian-Belarusian drills allow Moscow to maintain its troops in Belarus. The Wagner PMC fighters were also located in Belarus.
The Commander of the Joint Forces of the Armed Forces of Ukraine, Serhii Naiev, notes that Ukrainian military forces are monitoring the Belarus border and are ready to react promptly in case of any threats.