Battles near Avdiivka: Armed forces of Ukraine expect new wave of assaults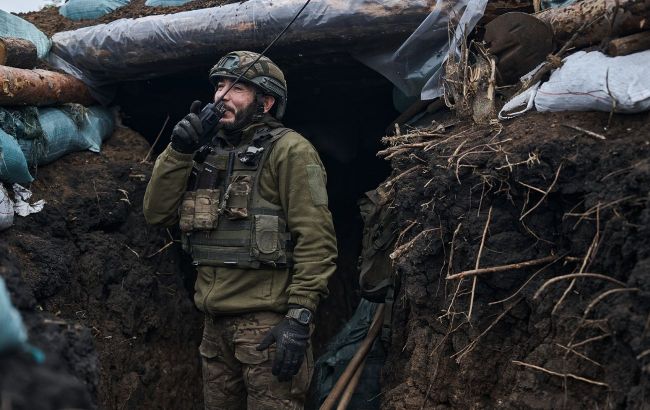 Photo: The Armed Forces of Ukraine expect a new wave of attacks near Avdiivka (Getty Images)
Russian invaders have slightly eased attacks in the Avdiivka region. However, the occupiers are preparing for new assaults and dropping aviation bombs, according to the spokesperson for the Tavria sector, Oleksandr Shtupun, during a telethon.
According to him, the occupiers, with air support, conducted unsuccessful attacks in the Avdiivka region during the past day. Despite suffering losses, the occupiers have started regrouping.
Shtupun added that the Russian invaders have intensified their aviation activities. They are dropping 500 kg guided aviation bombs on Avdiivka and across the entire front line. He explained that the occupiers are attempting to inflict losses on Ukrainian forces while they are regrouping.
"We expect and are ready for a certain intensification of the enemy. The day before yesterday, they tried to advance and suffered significant losses. Today, they are regrouping, but the dropping of aviation bombs is a certain preparation for further actions," explained the spokesperson.
Battles for Avdiivka
In October, Russian occupiers intensified their offensive on Avdiivka, which is considered the most extensive since 2014.
The General Staff notes that in the Avdiivka area, Russians, with the support of aviation, continue assaults to encircle the city. The spokesperson for the General Staff also confirms that the occupiers have intensified their activities near Maryinka and Staromykhailivka.
Commander-in-Chief of the Armed Forces of Ukraine Valerii Zaluzhnyi stated that during the month when the occupiers intensified near Avdiivka, Russia lost about 10,000 soldiers in this direction. During this time, the Armed Forces of Ukraine also destroyed over 100 tanks, hundreds of other vehicles, and 7 Su-25 aircraft.