Bakhmut in ruins - Ukrainian MFA reveals new photos of 'fortress city'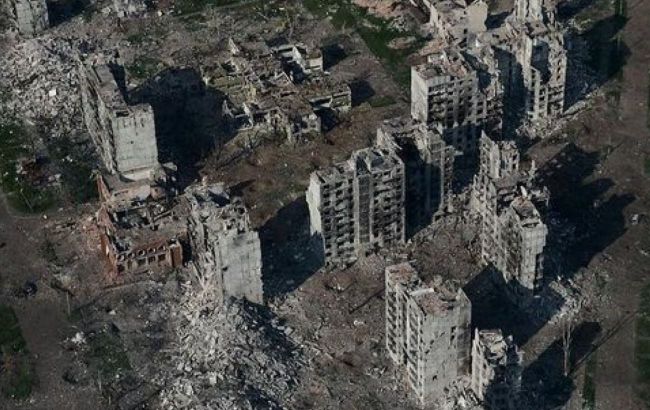 The Ministry of Foreign Affairs of Ukraine revealed new photos of 'fortress Bakhmut' in the Donetsk region (Photo: twitter.com/MFA_Ukraine)
Bakhmut, Donetsk region, where intense fighting is currently taking place, has been reduced to ruins by Russian occupiers. Heavy battles are ongoing in the area, according to the Ukrainian Ministry of Foreign Affairs.
"This is the Ukrainian city of Bakhmut. Or rather, it was. What the Russians have turned it into is hardly a city — the ruins of a once beautiful town with a developed infrastructure and lovely architecture," the report stated.
According to the Ukrainian Ministry of Foreign Affairs, Russia has deprived Bakhmut of a civilized and happy life
The situation in Bakhmut and Bakhmut direction
According to the Spokesman for the General Staff of the Armed Forces of Ukraine, Andrii Kovalov, Ukrainian military forces seized the strategic initiative on the Bakhmut direction as of June 29. The Ukrainian Armed Forces are advancing on a broad front.
Deputy Minister of Defense Hanna Maliar explained that the battles are taking place on the flanks of Bakhmut. The enemy is reinforcing their positions and fiercely clinging to Bakhmut. Meanwhile, the Ukrainian Armed Forces have advanced 1,200 meters in the Klishchivka direction and 1,500 meters in the Kurdyumivka direction."