Baerbock on abduction of Ukrainian children: Putin has no moral compass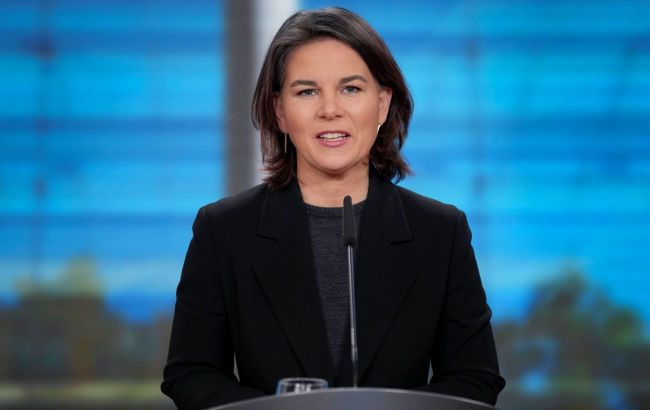 Photo: German Foreign Minister Annalena Baerbock (Getty Images)
Germany condemns Russia's kidnapping of Ukrainian children, specifically, to brainwash them. German Foreign Minister Annalena Baerbock revealed this during a joint press conference with Ukrainian Foreign Minister Dmytro Kuleba.
"I am still impressed by the conversations I had with the children in this center (for children returned from Russia - ed.). We are talking about children - young people - and it is simply breathtaking to hear the horror that children were simply taken from schools or orphanages, taken to a foreign country, that they were brainwashed to be against their country," - she said.
The minister added that it was hard for her to imagine how hard it was for the children.
"The fate of these children shows once again that Putin has no moral compass. Every day he violates the rules of the international community and the rules of human coexistence," - Baerbock said.
She appealed to those who cannot say that the Russian dictator is a criminal.
"So, I call on those who still cannot clearly say who the criminal is: "Look at these crimes and these children! Their return is the first step towards peace. This must be done immediately," - Baerbock emphasized.
Abduction of Ukrainian children by Russia
The International Criminal Court in The Hague has issued an arrest warrant for Russian dictator Vladimir Putin and Ombudsman Maria Lvova-Belova in the case of the deportation of Ukrainian children.
Ombudsman Dmytro Lubinets said that Ukraine has confirmation that 386 Ukrainian children have already been adopted in Russia.