BAE Systems to open office in Ukraine and localize weapons production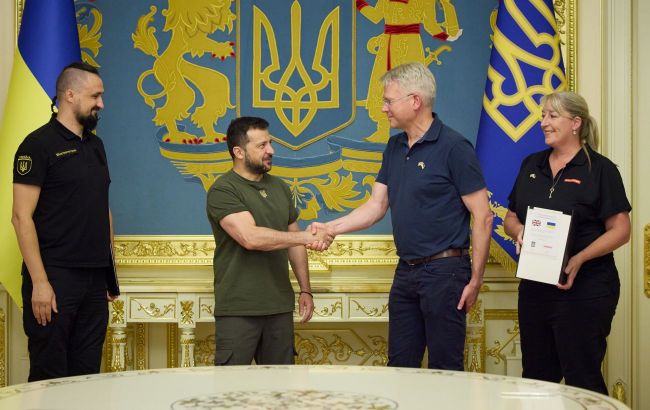 Volodymyr Zelenskyy and Charles Woodburn (president.gov.ua)
Transnational company BAE Systems, headquartered in London, is set to open its representation in Ukraine. The company also plans to localize production in Ukraine, according to the press service of the President of Ukraine.
According to the press service, President Volodymyr Zelenskyy held a meeting with representatives of BAE Systems and expressed gratitude to the company's CEO, Charles Woodburn, for the decision to establish an office in Ukraine.
The President noted that BAE Systems' weaponry, including artillery systems L119 and M777, as well as the BMP CV90, is already actively deployed in Ukraine. It is aiding in bringing the country closer to victory in the face of Russian aggression and has received highly positive feedback from Ukrainian military forces.
Following the meeting, an agreement on cooperation for the localization of BAE Systems' weapons production was signed between the Ministry of Strategic Industries of Ukraine and BAE Systems.
Additionally, a Framework Agreement on cooperation for the repair, spare parts, and production of new light howitzers L119 was signed between the Ministry of Defense of Ukraine and BAE Systems.