Avoid impulse purchase: Stylist shares 8 crucial tips for Black Friday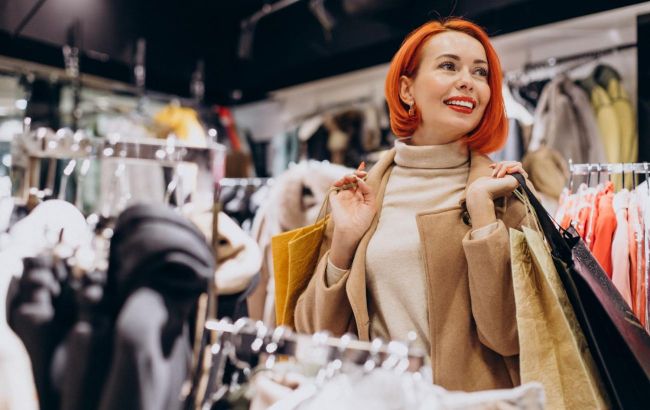 How to make smart Black Friday purchases (Photo: Freepik)
Already this week massive sales will take place across various sectors, better known as Black Friday. Virtually all items can be purchased at very tempting prices, according to the stylist Olena Shevchenko on Instagram.
The abundance of promotional offers may tempt people into spontaneous purchases of items they don't actually need. The expert shares secrets on how not to buy unnecessary clothes.
How not to buy unnecessary clothes on Black Friday
"Black Friday is unsettling for all fashionistas and discount lovers. But my advice to you is to be careful! Because, in most cases, this massive annual sale is a huge soap bubble," says the stylist.
She shares her rules for shopping that will help you not spend extra money:
Definitely go through your wardrobe before the sales and clearly determine what you need. Otherwise, you risk spending a bunch of money on junk.

Make a shopping list for yourself, your husband, children, and even your pet if necessary.

Take accurate measurements of yourself. Do not buy a size at random, no options like "maybe I'll lose weight," "I'll figure out what to wear with it later," etc.

Look at the items on your list in the brands before the sale, and screenshot the prices so you don't end up buying items "on sale" at a higher price than they were before Black Friday.

Find out in advance from the seller the cost of shipping for the items you plan to purchase.

Buy items only if they are on your list and actually have a discount.

If you've shopped from your main list, then you can "stroll" through the discounts and look at something extra.

Before buying anything, come up with at least 3 outfits in which you can wear the item.
"Black Friday is also a very good time for holiday gift shopping, but my advice to you is not to grab everything at once. First, find out what the person you want to give a gift to would like, and then look for it on sale. Otherwise, it might turn out that you really wanted to 'do good,' but it didn't work out as planned," says Shevchenko.
She also emphasizes that if you are buying gifts, first clearly find out the person's measurements or buy something neutral: bags, wallets, belts, jewelry, scarves, gloves, or watches - items that do not require a perfect fit.
Earlier, we wrote about life hacks to help you not get lost among hundreds of offers on Black Friday.