Attack on shipyard near Odesa: Number of casualties rises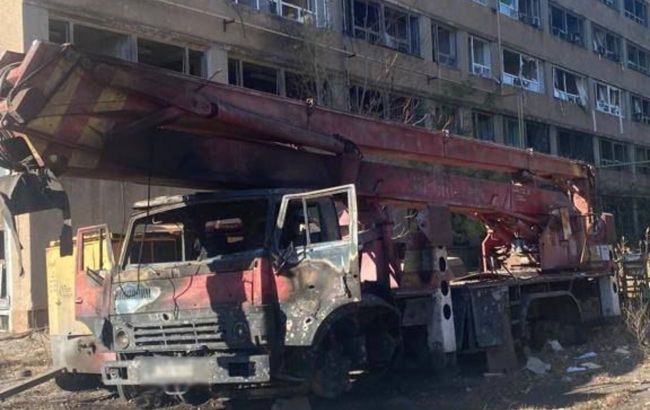 Consequences of the Russian attack on the shipyard near Odesa (od.gp.gov.ua/ua)
The number of injured resulting from the Russian missile strike on a shipyard in the Odesa region has risen to four individuals, acording to the press service of the Odesa Regional Prosecutor's Office.
According to the prosecutor's office, four employees of the facility suffered injuries of varying severity as a result of the enemy attack. Two of the injured have been hospitalized.
Currently, efforts are underway to identify any other individuals who may have sustained physical or other harm as a result of the impact of enemy projectiles.
Photo: Consequences of the Russian attack on the shipyard near Odesa (od.gp.gov.ua/ua)
Russian attack on shipyard near Odesa
Russian forces launched a missile strike on a shipyard in the Odesa region on the morning of October 30, causing destruction and injuries.
Additionally, the attack triggered a fire, which was promptly extinguished by rescue teams. The administrative building and equipment of the facility were also damaged.