Attack on Odesa: Ukrainian Foreign Minister calls on the world to condemn barbaric crime of Russians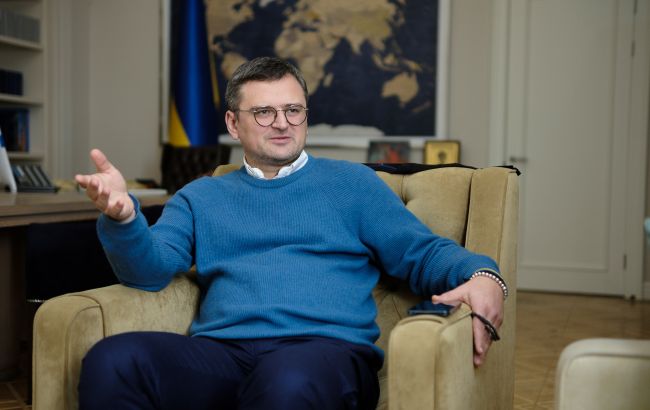 Ukrainian Minister of Foreign Affairs Dmytro Kuleba (Photo: RBC-Ukraine, Vitalii Nosach)
The head of the Ministry of Foreign Affairs pointed out that the Russians attacked the iconic sites of Odesa, which are under the protection of UNESCO. Additionally, the occupiers are shelling the port, threatening food security.
"Barrages of Russian missiles kill people and ruin iconic sites in UNESCO-protected Odesa. The largest-ever attack on a major port vital for world food security is an attack on the entire global community. I urge all states and organizations to condemn this barbaric war crime," Kuleba stated.
Shelling of Odesa
On the night of July 23, Russian invaders shelled the historic center of Odessa. It was the most massive attack on the city since the full-scale war began. Russia launched 19 missiles of various types, including guided and ballistic missiles. Nine of them were intercepted by air defense forces.
As a result of the attack, one man was killed, and around twenty people were injured, including four children. The Russian rockets damaged residential buildings and architectural landmarks, and the Spaso-Preobrazhenskyi Cathedral was also destroyed.