Attack on Odesa: One person died due to the Russian shelling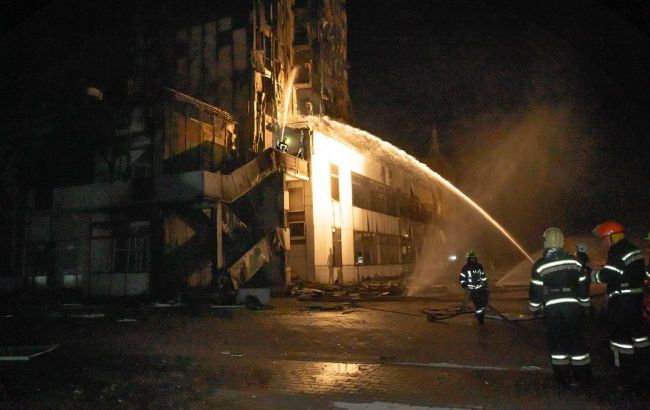 One person died as a result of the Russian attack on Odesa (Photo: t.me/odeskaODA)
As a result of the overnight Russian attack on a grain warehouse in Odesa, one person has died, according to the Head of the Odesa Regional Military Administration, Oleh Kiper.
"Russian rocket hit the warehouse where grain was stored. Two people who were working in the building did not make contact since the night. At 12:15, the body of one of the missing persons was found under the rubble," Kiper wrote.
Search and rescue operations are currently ongoing.
Nighttime helling of Odesa on September 25
That night, the Russians engaged in a combined attack on Ukraine. Explosions were heard in the Odesa region and Kryvyi Rih.
Specifically, the aggressors targeted the port infrastructure of the Odesa region.
In Odesa, the sea terminal was damaged, there was a fire in the building of the pre-train station hotel, which is currently non-operational, and grain storage facilities were destroyed.
The occupiers launched 12 cruise missiles Kalibr, two anti-ship missiles, P-800 Onyx, and 19 Shahed drones across Ukraine. Our air defense forces shot down 30 enemy aerial targets.
More details on the combined air attack by the Russians - in the RBC-Ukraine article.