Attack on Israel is not attempt to take advantage of West's focus on Ukraine - Blinken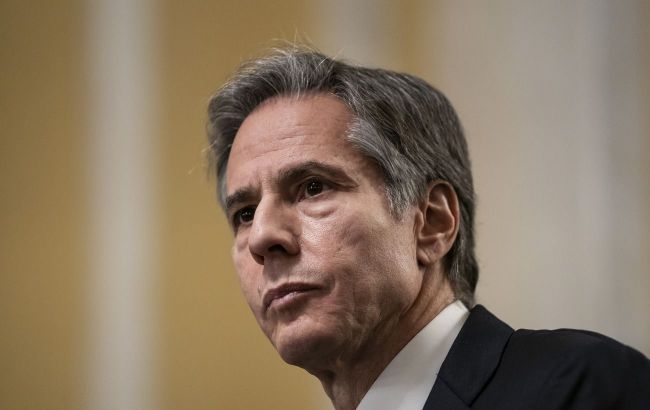 U.S. Secretary of State Anthony Blinken (Getty Images)
U.S. Secretary of State Antony Blinken has stated that the motives behind the Hamas attack on Israel are yet to be determined and not necessarily linked to taking advantage of the West's focus on Ukraine, according to the U.S. State Department's press service.
"No, I don't see that. I think – look, we don't – we'll have to see, as we learn more, what the motivations were and what they are. But here's one thing that's clear: We've been actively working on trying to help Israel and Saudi Arabia normalize their relations, as well as Israel broadening its relationships with many other countries in the region and beyond," said Blinken.
According to him, the State Department has received reports of casualties and Americans taken hostage and is currently verifying this information.
The U.S. Secretary of State also expressed concern that the conflict could spread to neighboring countries or trigger a direct conflict between Israel and Iran, which finances and supplies weapons to Hamas.
Blinken also responded to questions about whether the United States had been asked not to strike Iran.
"The only things we've said to Israel are that we're here; we've got your back; we want to make sure that you have the support that you need; we want to make sure that you have the assistance that you need," said the U.S. Secretary of State.
He added that Israel is focused on Gaza and the protection of its citizens.
Hamas incursion into Israel
On October 7, Hamas terrorists infiltrated Israeli territory from the Gaza Strip, managing to capture several settlements. By evening, Israeli military forces had regained control of most of the territory and launched strikes in response against Hamas military targets and headquarters.
Israel subsequently declared a state of war and initiated the counter-terrorist operation Operation Iron Swords.
At least 700 people have died in Israel due to the Hamas attack.