Armed Forces destroyed 16 units of equipment in Tavria sector and took Russian prisoners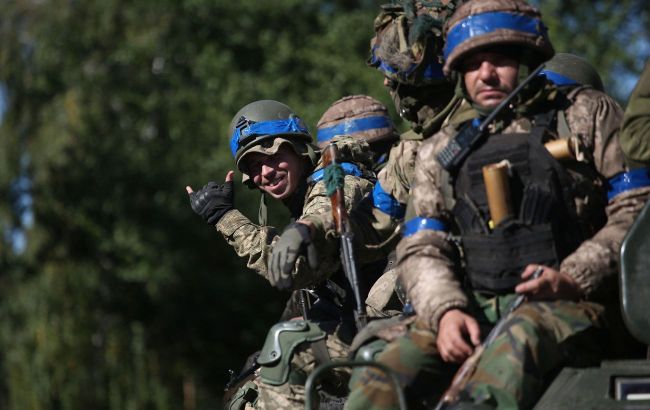 Armed Forces destroyed 16 units of equipment in Tavria sector and took Russian prisoners (Photo: Getty Images)
Ukrainian forces destroyed 16 enemy units on the Tavria front during the past day, October 3, and replenished the exchange fund with Russian terrorists, according to the press service of the Unified Press Center of the Defense Forces of the Tavria direction.
During the past day, the terrorists:
conducted 21 airstrikes;
engaged in 26 armed clashes;
carried out 732 artillery shelling.
Avdiivka direction:
Ukrainian soldiers repelled all enemy attacks in Pervomaiske, the Donetsk region. Terrorists made more than ten unsuccessful attacks in Maryinka and Krasnohorivka.
Shakhtarsk and Zaporizhzhia directions
The enemy did not engage in offensive actions.
Melitopol direction
"The Ukrainian defense forces continue the offensive operation in the Melitopol direction, achieving partial success in areas west of Robotyne in the Zaporizhzhia region. They inflict losses on the occupation forces in personnel and equipment, continue to consolidate on the occupied positions, and wear down the enemy," the press service reports.
Achievements of the warriors
During the past day, the military performed 1,194 fire tasks. The enemy's losses amounted to 251 individuals, and 8 terrorists surrendered. Ukrainian forces also destroyed 16 units of enemy military equipment, including:
6 artillery systems;
2 UAVs;
7 units of enemy automotive and one unit of special equipment.
"Additionally, 2 enemy ammunition depots were destroyed," the press service adds.
Russian losses in the war
According to the General Staff of the Armed Forces of Ukraine, Ukrainian forces destroyed another 450 invaders, 13 tanks, 47 artillery systems, and 41 enemy UAVs on October 3. Since the start of the full-scale Russian invasion, Russia has lost 279,890 personnel.