Another ship leaves Ukrainian port on the Black Sea after loading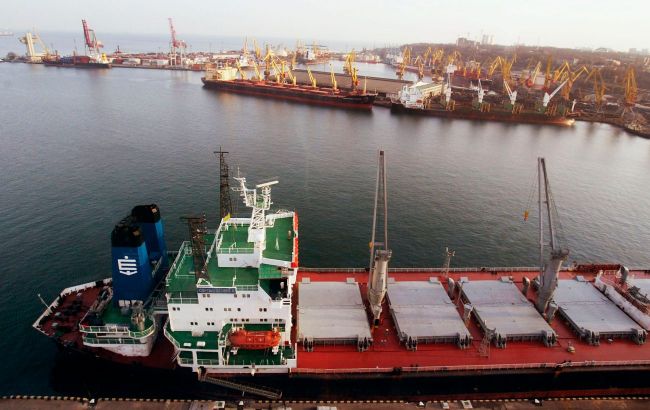 Photo: Ukraine breaks through the blockade (Getty Images)
Another cargo ship has left the Ukrainian port on the Black Sea after being loaded. It's heading along the humanitarian corridor, according to Reuters.
It is the latest vessel to depart Ukraine's Black Sea port since Kyiv established a temporary "humanitarian corridor" covering the coastline following Russia's decision to withdraw from an agreement that allowed for the safe passage of Ukrainian exports.
Two vessels carrying grain left the port of Chornomorsk last week on a humanitarian corridor.
Deputy Prime Minister Oleksandr Kubrakov said last week that three cargo ships were headed to Ukraine's Black Sea ports for further exports of food and ore.
He named the bulk carriers Azara, Ying Hao 01, and Eneida and said they were to load 127 tons of agricultural products and iron ore for China, Egypt, and Spain.
The other two vessels are still in ports waiting to be loaded.
Following its invasion of Ukraine last year, Moscow blocked Black Sea ports for one of the world's largest grain suppliers, in what Kyiv and its Western supporters called an attempt to use global food supplies as blackmail.
From July 2022 to July 2023, the ports of Great Odesa were opened in line with a UN-mediated agreement between the United Nations and Turkiye that allowed Russia to search ships.