Another price hike: How much housing in German cities costs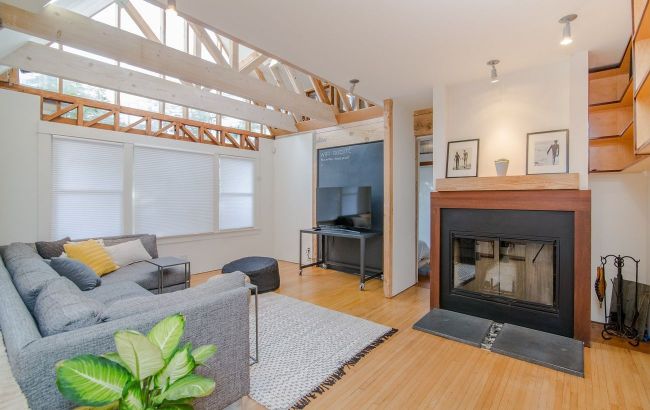 Photo: Housing prices in Germany (unsplash.com)
In Germany, more than a million Ukrainian refugees currently reside. Additionally, a significant portion of our citizens moved there before the Russian invasion. Renting housing consumes a substantial portion of earnings. Research conducted a few years ago showed that 36% of all residents' consumer expenditures go toward rent and utility costs.
The cost of renting apartments in Germany has risen this year. Depending on the city, the increase ranges from 5-20%. RBC-Ukraine reveals the cost of renting accommodation in Germany in 2023.
How much does it cost to rent an apartment in Germany in 2023
The average rental fee for an apartment in Germany varies depending on the size and amenities of the unit. A one-bedroom apartment in Berlin can cost 1,233 euros (1,326 dollars), while a similar unit in the city center is 900 euros (968 dollars). If you rent an apartment with another person, you can find options for 30–440 euros.
Here are the average rental fees for several types of apartments:
One-room studio apartment within the city: 650 – 1,500 euros;
For this amount, you can get a cozy studio apartment in the bustling cities of Germany. The space might not be huge, but such apartments suit individuals or couples.
Studio apartment outside the city: 510 – 930 euros;
Affordable housing in the suburban areas. Typically, for this price, you can rent a small studio apartment located on the outskirts of major German cities. Good transportation connections ensure comfortable commuting to the city."
One-bedroom apartment: 830 – 1800 euros;
One-bedroom apartment outside the city: 650 – 1300 euros;
Two-bedroom apartment: 1100 – 2400 euros;
Typically, two-bedroom apartments consist of a shared living and dining area. These are ideal for small families in the center of Germany, offering additional space, privacy, and comfortable living with modern amenities.
Two-bedroom apartment outside the city: 830 – 1700 euros;
Three-bedroom apartment in the city: 1670 – 3300 euros;
Three-bedroom apartment outside the city: 1300 – 2600 euros;
How to find affordable housing in Germany: Tips
Research and compare prices
Take the time to research various rental options and compare prices in different areas. Look for localities where affordable rentals are available without compromising safety and convenience.
Consider living outside the city
Apartments outside major cities are usually more affordable. Look for options in smaller towns or suburbs near Germany, where lower rental rates are offered.
Photo: Renting housing outside the city will be significantly cheaper (unsplash.com)
Look for a roommate to split the cost
Sharing expenses for rent can significantly reduce your rental costs.
Inquire about discounts, don't hesitate to negotiate
Ask your landlord if they can offer a discount. Try to negotiate a lower rent or inquire about any exclusive offers. Landlords are often open to negotiations, especially if the property has been vacant for some time or if they need to rent it urgently.
Focus on long-term rentals
Many landlords offer lower prices for long-term rentals. Typically, for six months or longer.
Plan your move during the off-peak season
Rental prices can vary depending on seasonal demand. For example, demand for rentals is lower in the summer.
Look for housing in specialized social media groups
It often happens that someone already renting a place is looking for roommates.
Note that apartments for long-term rentals usually come unfurnished. In Germany, it's common for apartments not to include even a kitchen.
Also, keep in mind that you'll need to pay for television and radio, even if you don't watch local channels or listen to radio programs. This will cost you 18 euros per household per month. If you pay quarterly, it will be approximately 55 euros per month. This is not a television tax, but a broadcasting license fee that every household in Germany pays.
Photo: Long-term rental apartments are often unfurnished: you need to purchase furniture separately at your own expense (unsplash.com)
Where to look for rental housing in Germany: Websites
ImmobilienScout24
WG-Gesucht
Immonet
ImmoWelt
eBay Kleinanzeigen
HomeCompany
Nestpick
Studenten-WG
Immoweb
These are popular and reliable platforms for finding rental apartments used across Germany.