Another Mriya plane: Is it worth restoring world's largest aircraft An-225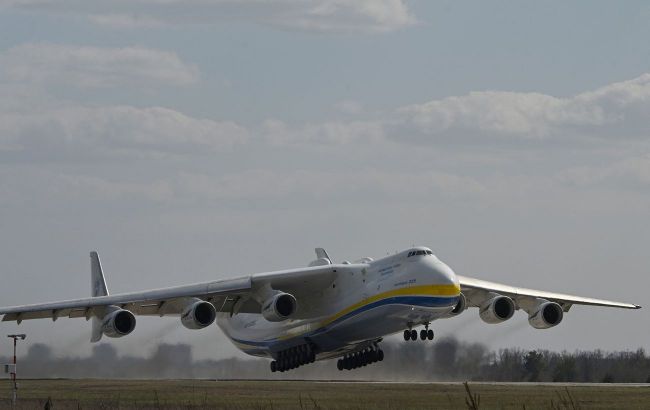 An-225 Mriya (Getty Images)
The world's largest cargo aircraft, the Antonov An-225 Mriya, should be restored because it has demonstrated high economic efficiency during its operation. This opinion was expressed by the commander of the legendary aircraft, Dmytro Antonov, according to avianews.com.
Dmytro Antonov showed Mriya 2.5 years before its destruction on his YouTube channel. According to him, over 33 years, the aircraft logged 5,000 flight hours, with 890 of those between 2020 and 2022.
"This is a very impressive figure. The aircraft was necessary for the world during these years. I believe that in future operations, the aircraft will be economically viable. It's a symbol not only of Ukraine but also of Ukrainian capabilities to operate aircraft of this type," he noted.
According to the commander, to build a new An-225, the fuselage and wings are available. But what remains to be done is to create a new flight control system, fuel, and hydraulic systems. The new modern equipment can be installed on Antonov An-124 Ruslan aircraft, which Ukraine currently uses.
After the destruction of Mriya in Hostomel at the beginning of the full-scale invasion in 2022, the aviation community is still debating the feasibility of restoring the aircraft.
Arguments are based on the high project cost and future economic viability. The state-owned enterprise Antonov estimated the potential cost of the work at $500 million, while the state concern Ukroboronprom estimated it at $3 billion.
Former head of Antonov, Oleksandr Kryvokon, previously stated that the company had to engage in price dumping to fill the An-225.
"You don't even need to consider Mriya if it's on your own money. It's very expensive, and there are significant doubts that this project will ever pay off. It is not needed," said the former company leader.
Photo: What the part of the An-225 Mriya looked like in Hostomel in the summer (Ihor Lesiv/aerovokzal.net)
However, the Ukrainian authorities expressed their intention to restore Mriya as a symbol of the country. The aircraft was built from components produced in various parts of the former USSR, making its restoration more challenging.
We previously reported on how the Mriya aircraft looked after a year and a half of war. Parts were removed to be used in the construction of a new airliner.