Another explosion in Kryvyi Rih: Infrastructure facility hit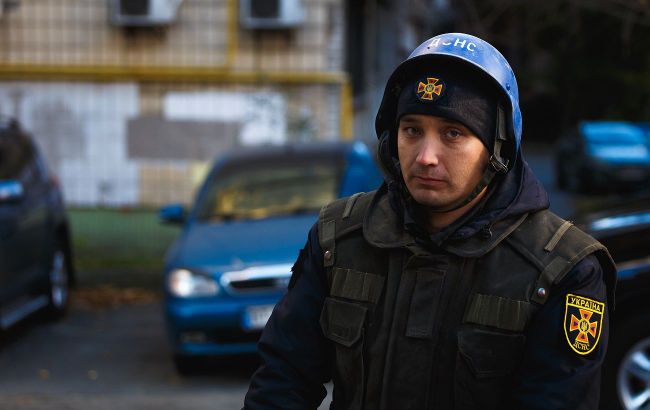 An explosion occurred in Kryvyi Rih (Photo: Getty Images)
In Kryvyi Rih, Dnipropetrovsk Oblast, another explosion occurred on November 7 in the daytime. Before this, explosions in the city occurred earlier that morning against the backdrop of missile danger, according to the head of the Kryvyi Rih Defense Council, Oleksandr Vilkul.
"Kryvyi Rih. Explosion. We adhere to information hygiene," he noted.
The explosion in the city occurred around 12:18.
Before this, an air alarm was announced in the Dnipropetrovsk region. The command of the Air Force of the Armed Forces of Ukraine warned of the threat of an enemy missile attack.
"The Kirovohrad, Cherkasy, Dnipropetrovsk regions - missile danger!" the military reported at noon.
Moreover, after the explosion in Kryvyi Rih, the air alarm in the Dnipropetrovsk region was canceled, and the Armed Forces announced the rejection of the missile threat in the above-mentioned regions.
Consequences of the attack
Later, the head of the Dnipropetrovsk region Military Administration, Serhiy Lysak, reported preliminary results of the Russian air attack. The official informed that the invaders targeted an infrastructure object. Fortunately, no one was harmed.
"The occupiers hit an infrastructure object near Kryvyi Rih. Preliminarily, people were not harmed due to the blows," he wrote on Telegram.
The administration added that the rest of the information about the consequences of the enemy attack is being clarified.
Morning explosions in Kryvyi Rih
Around half-past nine in the morning today, explosions were heard in the city. Eyewitnesses wrote on social media that there were several of them.
One of the explosions occurred before the announcement of the air alarm due to missile danger in the Dnipropetrovsk and Kirovohrad regions.
The official information about the possible consequences of the morning explosions in Kryvyi Rih has not been received.
Shelling of Kryvyi Rih
Before this, Russian forces shelled Kryvyi Rih three times during the day on October 20. In particular, a dacha cooperative came under attack. The head of the Dnipropetrovsk Dnipropetrovsk region Military Administration, Serhiy Lysak, then called the event a terrorist act against the civilian population.
On the same evening, in some areas of Kryvyi Rih, residents heard explosions during an air alarm.
Additionally, on the night of October 21, explosions were heard in Kryvyi Rih during a missile and drone attack by Russian occupiers.