America can afford to support both Israel and Ukraine - U.S. Treasury Secretary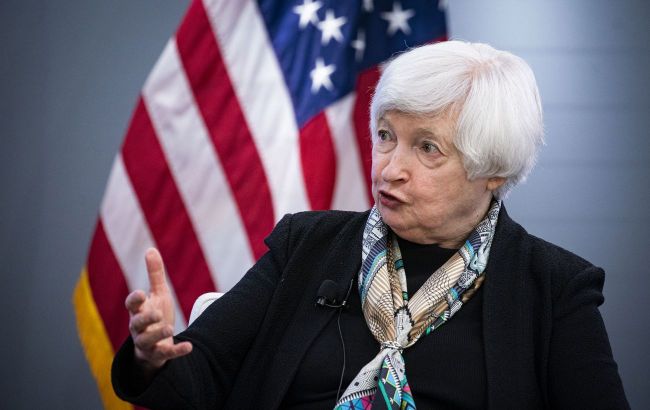 U.S. Treasury Secretary Janet Yellen (Photo: Getty Images)
The U.S. Treasury Secretary Janet Yellen stated that the United States can afford and should support both Israel and Ukraine in their fight against Russian aggression, according to Reuters.
"I think the answer is absolutely. America can certainly afford to stand with Israel and to support Israel's military needs, and we also can and must support Ukraine in its struggle against Russia," she said in response to a question about whether the U.S. and the West could afford a new war.
Yellen also stated that it is too early to speculate on the economic consequences of the Israeli-Palestinian conflict and that the consequences will depend on whether the conflict spreads to a broader region.
"We're looking at the potential economic implications of the hostilities ... It's too early to speculate on whether or not there will be significant consequences," she told Sky News.
According to Yellen, the consequences depend on whether the military actions extend beyond Israel and the Gaza Strip, "and that's certainly an outcome we would like to avoid."