10,000 people returned to Ukraine via the Sumy region corridor in two months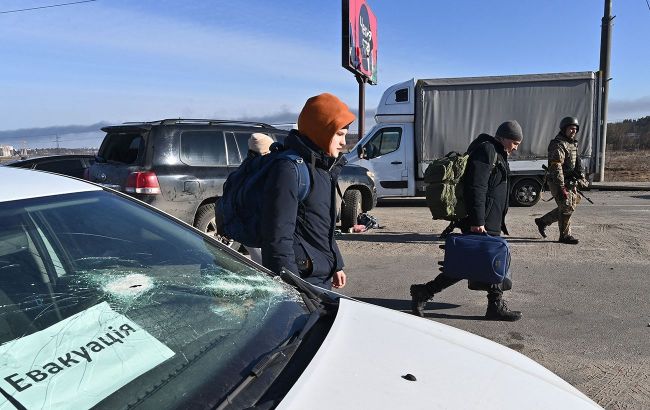 Evacuation (photo: Getty Images)
Almost 10,000 Ukrainian citizens have returned through the humanitarian corridor Kolotylivka-Pokrovka in the Sumy region since August 5, 2023. announces Vice Prime Minister – Minister for Reintegration of the Temporarily Occupied Territories of Ukraine, Iryna Vereshchuk.
"Since August 5, when the corridor started operating, nearly 10,000 people, including almost 2,500 children, have entered Ukraine," said Vereshchuk.
She mentioned that border guards are allowing citizens to pass without passports, including young people who want to study in Ukraine. Vereshchuk noted that these people have come to study.
"We have allowed people from Crimea, from the temporarily occupied territories, to enroll in educational institutions remotely, even without documents. They will come here and within three months will obtain the necessary documents because we want our youth to return," she explained.
The humanitarian corridor from Kolotyliivka to Pokrovka in the Sumy region resumed operations on August 5. According to the Ministry of Reintegration, there is a volunteer humanitarian center at the Ukrainian border where Ukrainians can receive free psychological, legal, and humanitarian assistance. They can also stay overnight and reach Sumy or other Ukrainian cities.
Evacuation from Sumy region
Those willing to evacuate from the region can also take advantage of a special evacuation train from Sumy to Kyiv, which operates daily from Sumy. It departs at 6:47 AM and arrives in the capital at 11:41 AM.
In particular, upon arrival at the station, "Ukrposhta" provides each citizen with 3,000 hryvnias for children and individuals with disabilities and 2,000 hryvnias for all other individuals.