Airlines that continue to fly to Israel despite military situation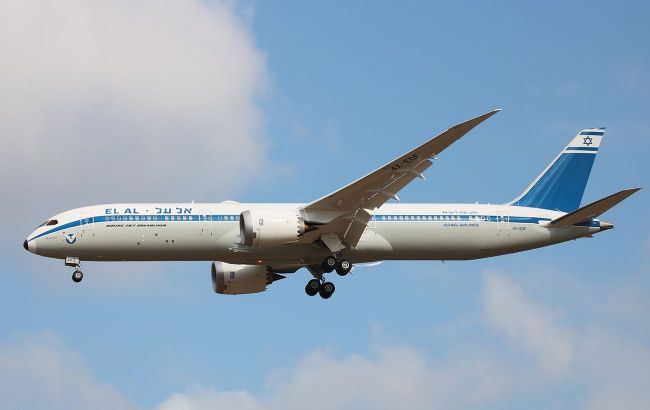 An El Al airplane (commons.wikimedia.org/LLHZ2805)
Ben-Gurion Airport in Tel Aviv continues to operate despite the military situation in the country. Israeli and some international airlines are still conducting flights, according to the aviation news outlet avianews.com.
The following Israeli airlines are still operating passenger flights: El Al, Arkia, and Israir. El Al is the primary carrier, also serving passengers from foreign airlines.
"These are challenging times for Israel, and we at El Al are fully committed to supporting and maintaining the air corridor to our country," the company said.
In addition, several major international carriers have resumed flights to Israel:
Emirates and flydubai from Dubai, UAE.
Ethiopian Airlines from Addis Ababa, Ethiopia.
S7 Airlines from Moscow, Russia.
As of October 11, there were scheduled flights to Tel Aviv by smaller carriers, including Air Seychelles, Tus Airways (Cyprus), Bluebird Airways (Greece), Red Wings (Russia), Georgian Airways (Georgia), HiSky (Moldova), and TAROM (Romania).
Turkey's largest airline, Turkish Airlines, decided to suspend flights to Tel Aviv from October 11 until further notice.
Most airlines have already published conditions for ticket exchanges or refunds for flights to Israel scheduled for the coming week. Passengers who wish to reschedule their flights or obtain refunds can do so without penalties by contacting the place of purchase, logging into the airline's website, or calling the call center. In the case of calling the call center, wait times may be longer due to a significant increase in call volume.
Also, some Ukrainian airlines are still operating during the war. Ukrainian carriers SkyUp, Wind Rose, and Skyline Express are currently working abroad.
Additionally, we reported that a Ukrainian airline intends to commence flights from Uzhhorod. This airport is located near the border with Slovakia, allowing flights to enter the airspace of a NATO member state immediately after takeoff.