Aircraft collided during takeoff in Zhytomyr: Ukrainian Air Forces reveal crash details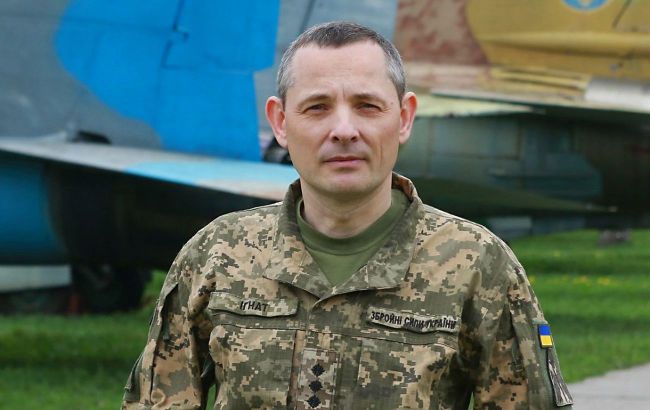 Spokesperson of the Air Forces of the Armed Forces of Ukraine, Yurii Ihnat (Photo: suspilne media)
Training and combat L-39 aircraft collided on takeoff in the Zhytomyr region. However, all details of the aviation catastrophe, in which three pilots died, will be known after the investigation is concluded, according to the statement of the spokesperson for the Air Force of the Armed Forces of Ukraine, Yurii Ihnat, made in an interview with Suspilne.
He emphasizes that the aviation catastrophe occurred during the execution of a combat mission. However, Ihnat declines to disclose the specific mission the pilots were performing.
"There was a takeoff; they practically collided during the start, as they took off from the airfield. While flying, they were executing the task assigned to them," he said.
The spokesperson adds that L-39 aircraft are used for both training and combat missions, and in the conditions of war, "almost all flights across the country are combat flights." According to him, the three deceased pilots were performing maneuvers in pairs.
"Flights in a group takeoff involve two aircraft taking off simultaneously. This is a tactical maneuver necessary for fighting against occupiers. The closer they are to each other during a group takeoff, the less detectable they are on the enemy's radars," the spokesperson explained.
Ihnat stresses that the cause of the tragedy is currently unknown. This information will be established by the investigation.
"What exactly caused it? Even experienced pilots, very experienced ones, find it difficult to say. It needs to be investigated - flight recorders, radio exchanges, all of this will be analyzed, and this information about what happened will be provided," he said.
Aviation catastrophe near Zhytomyr
On Friday, August 25, in the Zhytomyr region, two training and combat L-39 aircraft collided. As a result of the accident, three Ukrainian pilots died: renowned pilot Andrii Pilshchykov with the callsign "Juice," Major Viacheslav Minka, and Major Serhii Prokazin.
Yurii Ihnat, the spokesperson for the Air Force, informed that the timeline for investigating the aviation catastrophe in the Zhytomyr region was at that time unknown. It could take up to half a year.
The State Bureau of Investigations reported that the investigation was examining three possible versions of the aviation catastrophe in the Zhytomyr region.