Air Force uses example of events in Israel to explains whether Russia can deplete Ukraine's air defense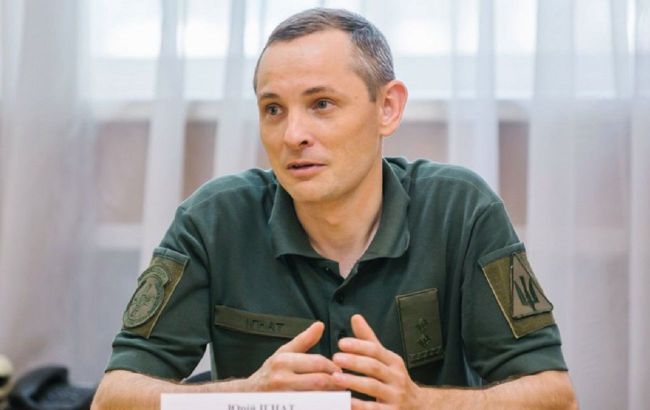 Yurii Ihnat, spokesman for the Air Force of the Armed Forces of Ukraine (mil in ua)
When comparing the constant Russian missile and drone strikes on Ukrainian territory with the recent mass aerial attack by Hamas on Israel, it is important to consider not only the level of air defense systems but also the factor of the size of the territory under attack, according to the spokesperson of the Ukrainian Air Force Command, Yurii Ihnat.
Colonel Ignat pointed out statistics regarding Russian aerial attacks on Ukrainian cities.
"They are attacking us practically every day with various types of weaponry. As for missiles and Shahed drones, there were about a hundred of them. I think that was the figure last year. And there is an overload on one city," he said.
In this context, Ihnat highlighted significant differences in the size of the territories of Ukraine and Israel.
"If Israel is pretty much one Ukrainian region, then, of course, you can launch thousands of air attack assets there. It's not just rockets; I think multiple launch rocket systems were mainly used against Israel. There were also various types of drones and possibly some missiles," said the representative of the Ukrainian Air Force.
According to the officer, mass aerial attacks pose a risk of "overload" for many air defense systems.
"So, the 'Iron Dome' is, of course, a powerful system that can intercept even enemy ballistic missiles. But if there's a massive attack of several thousand, it's clear that not everything can be shot down," Ihnat noted.
He also emphasized that in Ukrainian circumstances, Russian occupiers use various types of weaponry in different directions during aerial attacks.
"The territory is larger, and accordingly, there will be more dispersion. The enemy is trying to strike and hit objects, but there's also depletion of our air defense systems. It means that we are also spending our resources. I mean the ammunition for destroying the enemy targets, and the enemy understands this well," the colonel said.
Previously, the spokesperson for the Southern Defense Forces of Ukraine, Natalia Humeniuk, said that Russians often use complex trajectories for Shahed drones during aerial attacks on Ukrainian territory, hoping to deplete the resources and capabilities of the Ukrainian air defense.
As a reminder, on the morning of October 7, missiles were launched at Israel during a large-scale attack by Hamas from the Gaza Strip. Terrorists attacked from land, air, and sea. Israeli military reported that over 3,500 rockets had been fired into the country over that one day.