Air Force on Russian night attack: Several waves of drones, focus on Poltava region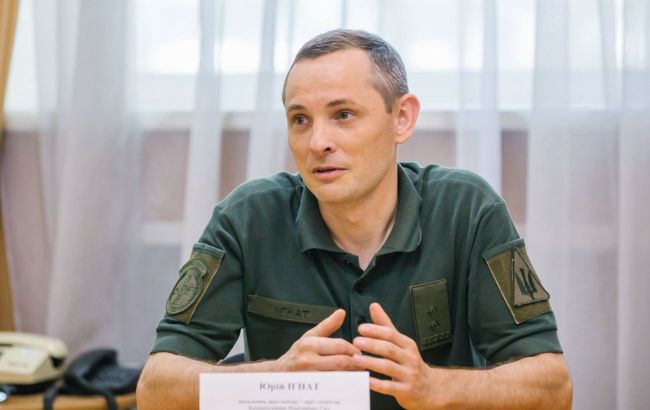 The Spokesperson of the Air Forces Command of the Armed Forces of Ukraine, Yurii Ihnat (Photo: mil in ua)
On the night of November 1, the Russian army launched several waves of attack drones over Ukraine. According to the Spokesperson of the Air Force Command of the Armed Forces of Ukraine, Yurii Ihnat, the priority target for the occupiers was the Poltava region.
He mentioned that today's attack resembled previous ones, but this time, the number of assets directed against Ukrainians had increased.
"In most regions, air raid alerts were announced. The main focus of the attack was on the Poltava region. The drones attacked in several waves, grouped, then split into pairs, individually, and essentially flew through to the western regions," he explained.
Ignat added that Russian units are not only trying to strike at objects but also searching for weak points in Ukraine's air defense.
Details of the strike in the Poltava region
Throughout the night, the alarm in the Poltava region lasted for over four hours. The Russians targeted the Shahed oil refinery in Kremenchuk. A fire broke out there, which has since been extinguished. Fortunately, no one was injured in the attack, but the facility is not operational.
The air defense system that night shot down 18 out of 20 kamikaze drones and a guided aviation missile X-59.
This morning, explosions were heard in the Myrhorod community of the Poltava region. Before this, an air raid alert was announced in the region, and the military was warned about the missile threat.