Air Force on accumulation of missiles in Russia: 'Defense Forces must prepare for certain risks'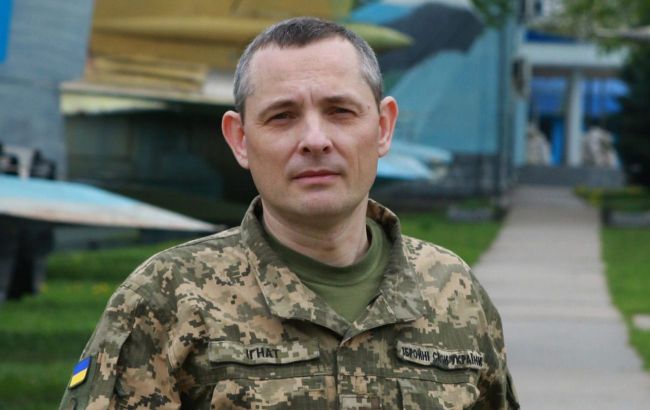 The Spokesperson of the Air Forces Command of the Armed Forces of Ukraine, Yurii Ihnat (Photo: armyinform.com.ua)
Russia is accumulating missiles for strikes on critical infrastructure and military strategic targets in Ukraine. Therefore, the Defense Forces must be prepared for certain risks this winter, according to Yurii Ihnat, the Spokesperson of the Air Force Command of the Armed Forces of Ukraine.
He reminded that there hasn't been shelling with long-range cruise and ballistic missiles for quite some time.
"So the conclusions are straightforward. Russia is accumulating what it spent in vast quantities last year. Accordingly, the Defense Forces must be prepared for certain risks regarding attacks on critical infrastructure and other military strategic targets of the state," Ihnat noted.
Russia is preparing for strikes on Ukraine
Ukrainian military and leadership do not exclude the possibility that the occupiers may again launch mass attacks on Ukraine using kamikaze drones and missiles. Ukraine's energy sector could be a target for the Russians. Analysts and experts believe that this winter, the occupiers may be unable to leave Ukrainians without electricity.
In particular, earlier, the Main Intelligence Directorate reported that Russia is accumulating missiles, possibly preparing for shelling Ukraine in winter. Last year's attacks may be repeated but on a smaller scale.
British intelligence emphasizes that the aggressors have not attacked Ukraine with strategic aviation and missiles like the Kh-101 for over a month. This is the longest pause since the start of the full-scale war.