Air Force nighttime video shows air defense shooting down Russian missiles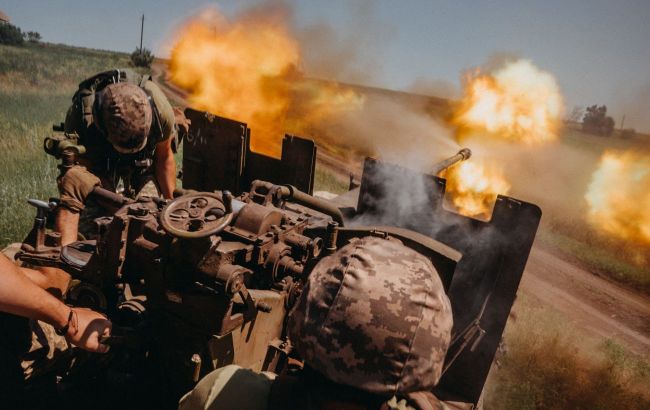 Air Force nighttime video shows air defense shooting down Russian missiles (Getty Images)
Ukrainian air defense units shot down two Russian missiles Kh-59 during a nighttime attack, according to Air Force Commander Mykola Oleshchiuk.
The video shows the combat action of the Air Command East missile units on October 30, 2023.
On Monday night, the Ukrainian military successfully intercepted and destroyed two guided aviation missiles Kh-59.
"Thanks to everyone who ensured a one hundred percent success in hitting air targets tonight," wrote Oleshchiuk.
Nighttime shelling of Ukraine
Russian occupiers once again attacked Ukrainian territory. Ukrainian air defense forces managed to shoot down two enemy missiles over the Dnipropetrovsk region. However, the debris fell in the Dniprovskyi district, damaging a five-story building, a private house, and a car.
In the Mykolaiv region, five enemy UAVs Shahed-131/136 were destroyed. The fall of debris from one of the downed drones caused a fire in a warehouse of a farm in the Bashtanka district.
In the Kirovohrad region, all enemy targets were also successfully intercepted and destroyed. There were no casualties or damage to civilian infrastructure.
In total, Ukrainian air defense successfully shot down all 14 enemy targets, including two Kh-59 missiles and 12 kamikaze drones.