Russia launches overnight attack on Ukraine: Air Defense intercepts all targets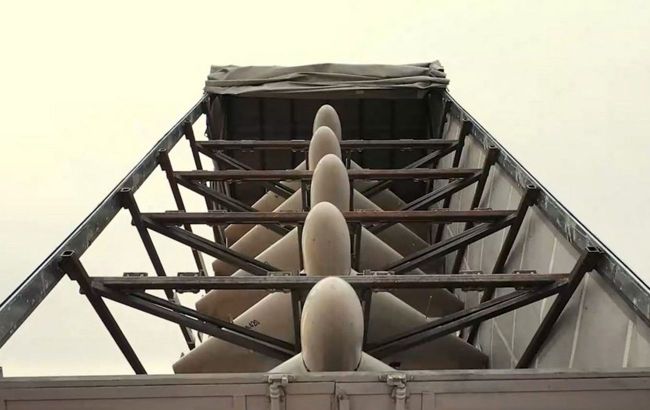 Photo: Air defense successfully shot down all Russian targets during the shelling of Ukrainian territory on October 30
Russian forces once again attacked Ukrainian territory on the night of Monday, October 30. Ukrainian air defense successfully shot down all 14 enemy targets, including two Kh-59 missiles and 12 kamikaze drones.
During the preparation of this material, comments from the Ukrainian Air Force, and Telegram posts of the heads of the Dnipropetrovsk and Mykolaiv Regional Military Administrations, Serhii Lysak, and Vitaliy Kim were used.
On the night of October 30, 2023, the occupiers attacked with 12 Shahed combat drones and two guided aviation missiles Kh-59.
"All 14 enemy aerial targets were destroyed by air defense," the Air Force states, adding that the enemy targets were shot down in Mykolaiv, Kherson, Kirovohrad, Cherkasy, Zhytomyr, Khmelnytskyi, and Dnipropetrovsk regions.
Moreover, the Kh-59 missile launches were carried out by enemy aircraft from the airspace of the temporarily occupied Zaporizhzhia region, and the Shaheds flew from the southeast direction - Primorsko-Akhtarsk (Russia).
Attack details:
Dnipropetrovsk region
At night, air defense forces shot down two enemy missiles in the sky over the region.
"Debris fell in the Dniprovskyi district. There was damage to a five-story building, a private house, and a car," said the head of the Dnipropetrovsk Regional Military Administration, Serhii Lysak.
Mykolaiv region
Air defense also operated over the Mykolaiv region - five enemy drones Shahed-131/136 were destroyed.
"As a result of the debris falling from one of the downed drones, a fire broke out in a warehouse of a farm in the Bashtanskyi district," said the head of the Mykolaiv Regional Military Administration, Vitaliy Kim, adding that the fire was quickly extinguished, and there were no casualties.