Air Force names type of Russian helicopter downed in Bakhmut sector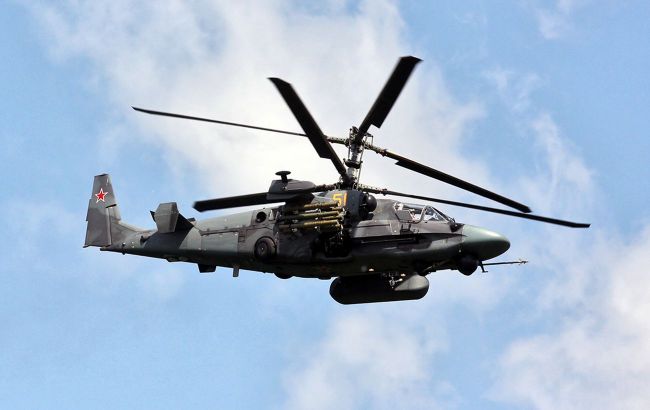 Air Force names type of Russian helicopter downed in Bakhmut sector (wikipedia.org)
Ukrainian military destroyed Russian Ka-52 helicopter on the Bakhmut front at 5:00 AM on August 14, according to Air Force Commander Mykola Oleshchuk and spokesperson Yurii Ihnat.
"The type of the destroyed helicopter at 5:00 AM on August 14, 2023 has been identified as a hostile attack helicopter Ka-52," said Oleshchuk.
Meanwhile, Ihnat noted that the helicopter was shot down using an anti-aircraft guided missile.
"A coordinated and calculated operation was conducted by the anti-aircraft missile unit. The anti-aircraft guided missile successfully neutralized this helicopter on the Bakhmut front," the spokesperson explained.
According to him, Ukrainian Soviet-era missile systems require heightened attention. Their performance is significantly impacted by human factors.
Ka-52
The Ka-52 helicopter is designed for reconnaissance, target designation, and coordination of actions for a group of combat helicopters. It has the capability to engage armored and non-armored vehicles, live forces, and aerial targets on the battlefield.
The Ukrainian forces previously downed a helicopter of this type on August 7 in the village of Robotyne, Zaporizhzhia region.
According to the General Staff of the Ukrainian Armed Forces, Ukrainian forces have successfully taken down 313 enemy helicopters and 315 aircraft since the start of the full-scale war.