Russia's losses as of August 14: 530 troops and almost 30 artillery systems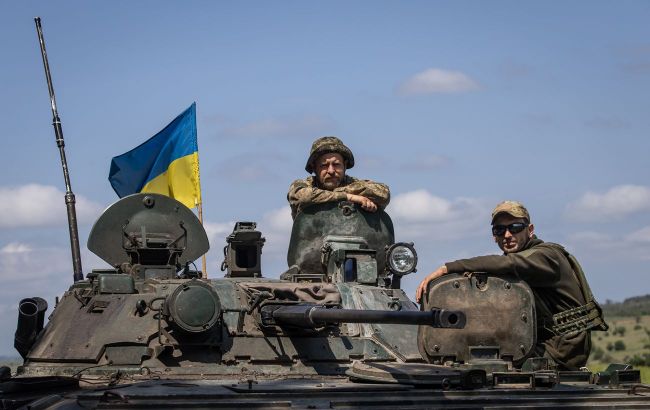 Ukrainian military (Getty Images)
Russia's in the war in Ukraine as of Monday morning, August 14, amounted to 530 occupiers, with a total of 254,380 military personnel lost by the Russian army since the beginning of the invasion in February 2022. In addition, the Ukrainian Armed Forces destroyed 27 artillery systems and 19 enemy armored vehicles, according to the Ukrainian General Staff's Facebook.
Russia's overall combat losses from February 24, 2022, to August 14, 2023, are estimated as follows:
Personnel: Approximately 254,380 (+530) individuals eliminated.
Tanks: 4,306 (+8) units.
Armored fighting vehicles: 8,354 (+19) units.
Artillery systems: 5,099 (+27) units.
Multiple launch rocket systems (MLRS): 714 (+1) unit.
Air defense systems: 479 (+2) units.
Aircraft: 315 units.
Helicopters: 313 units.
Tactical UAVs: 4,213 (+9) units.
Cruise missiles: 1,379 units.
Ships/boats: 18 units.
Military vehicles and tankers: 7,562 (+19) units.
Specialized equipment: 766 (+6) units.
Frontline situation
According to the Institute for the Study of War (ISW), Ukrainian military forces continue to achieve success in the southern regions of the country during counteroffensive operations. Meanwhile, Russian occupiers persist in their efforts in the areas of Kupiansk and Svatove, where heavy fighting is ongoing.
Over the past day, the Ukrainian Defense Forces conducted 12 attacks on the areas of concentration of Russian personnel and equipment. Additionally, 33 combat engagements took place on the frontlines over the past 24 hours.