Air disaster in Brovary: sabotage theory not confirmed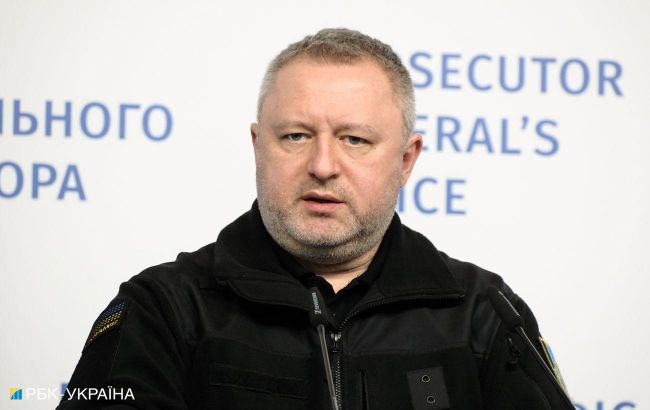 Ukraine's Prosecutor General, Andriy Kostin (Photo: Vitalii Nosach, RBC-Ukraine)
According to the interview of Ukraine's Prosecutor General, Andriy Kostin, with Ukrinform, the versions related to sabotage or an attempt on the lives of state officials (regarding the Brovary helicopter crash) have not been substantiated.
Kostin stated, "Preliminarily, I can say that the versions associated with sabotage or an attempt on the lives of state officials (regarding the helicopter crash in Brovary) have not been confirmed. We will announce the final conclusions of the pre-trial investigation soon."
The Prosecutor General reminded that at the beginning of the investigation, four main versions were put forward: an assassination attempt on state officials, including sabotage; the downing of the aircraft; a conflict situation on board the vessel; and pilot error, technical malfunction of the aircraft, improper flight planning, non-compliance with flight rules, and challenging weather conditions.
Kostin informed that the investigation, conducted by experts from the interdepartmental investigation group, consisting of the main investigative departments of the State Bureau of Investigations (DBR) and the Security Service of Ukraine (SBU), is still ongoing. The Office of the Prosecutor General is overseeing the procedural guidance.
Additionally, specialists from Airbus Helicopters, as well as experts from the Ministry of Defense, the National Police, and the National Guard, have been involved in the work.
Kostin revealed that all the necessary technical documents have been collected to date, and the necessary expertise is nearing completion.
"Thanks to the assistance of our French partners from Airbus, the decoding of the onboard recorders has been carried out. Based on the collected data, a 3D modeling of the tragic flight has been conducted," Kostin reported.
Background
On January 18, a helicopter belonging to the State Emergency Service of Ukraine (DSNS) crashed in Brovary, carrying the leadership of the Ministry of Internal Affairs, including Minister Denys Monastyrskyi.
The Security Service of Ukraine (SBU) is examining three versions of the causes of the aviation disaster: flight rule violations, technical malfunction of the helicopter, or intentional actions to destroy the aircraft.