Air defense strengthening, sanctions, and more: Zelenskyy meets with Dutch PM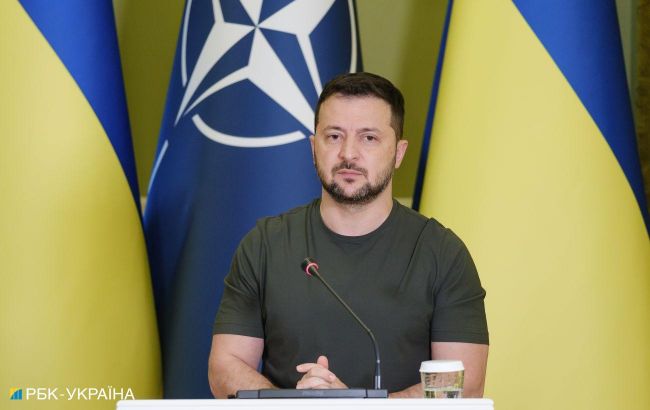 President of Ukraine Volodymyr Zelenskyy (Photo: Vitalii Nosach, RBC-Ukraine)
President Volodymyr Zelenskyy met with the Prime Minister of the Netherlands, Mark Rutte, in Odesa. They discussed strengthening of Ukrainian air defense system and more, according to the Ukrainian President during a joint briefing with the Prime Minister of the Netherlands.
According to the President, there is now a new decision from the Netherlands regarding the strengthening of Ukraine's air defense. In particular, as noted by Volodymyr Zelenskyy, during the meeting, they discussed:
Further steps regarding the F-16 coalition, in which the Netherlands plays a leading role.
Other aspects of defense cooperation.
Strengthening sanctions against the Russian Federation. Both sides equally recognize the need to expedite the next steps to limit terrorists' ability to finance the war.
"For us, it is important that the use of frozen Russian assets is directed, in particular, towards the reconstruction of Ukraine. The assets of terrorists should go towards rebuilding lives after the blows of terror. Thank you for your understanding in this," added Volodymyr Zelenskyy.
Assistance from the Netherlands
The Netherlands is one of Ukraine's allies in the war against Russia. Amsterdam provides both military and economic assistance to our country. For example, on October 11, the country announced the transfer of a new military aid package, which will include:
Drones
Demining equipment
Ammunition
Meeting in Odesa
Today, on October 13, Volodymyr Zelenskyy held a meeting with the local authorities in Odesa, during which they discussed preparations for the winter, infrastructure protection, energy, and more.