Air alarm in Ukraine for sixth time, August 25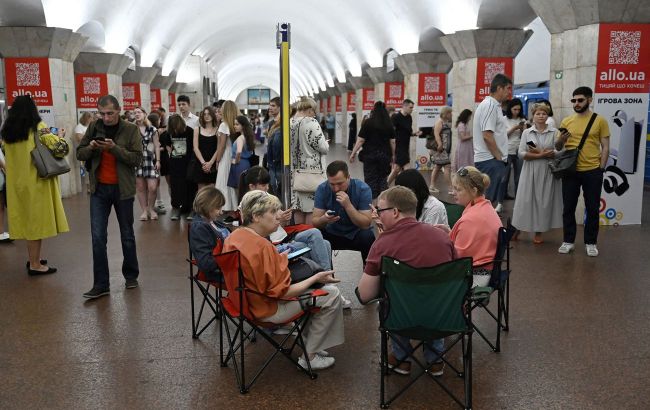 Air Alarm in Ukraine declared for the sixth time on August 25 (photo: Getty Images)
In Ukraine, a large-scale air alarm has been declared for the sixth time in a day, spreading to all regions of the country.
The Ukrainian Air Force has reported that the air alarm has been declared due to the launch of the MiG-31K fighter and the subsequent missile threat it poses.
As the alarm continues, all individuals are urged to seek shelter or, if feasible, adhere to the 'two-wall' safety rule.
Where was the alarm declared
As of 23:40, the map of air alarms in Ukraine looks like this:
Earlier, an air alarm was declared in the Zaporizhzhia and Dnipropetrovsk regions. There, they are warning of the threat of drone attacks similar to Shahed.