Air alarm in Ukraine, August 19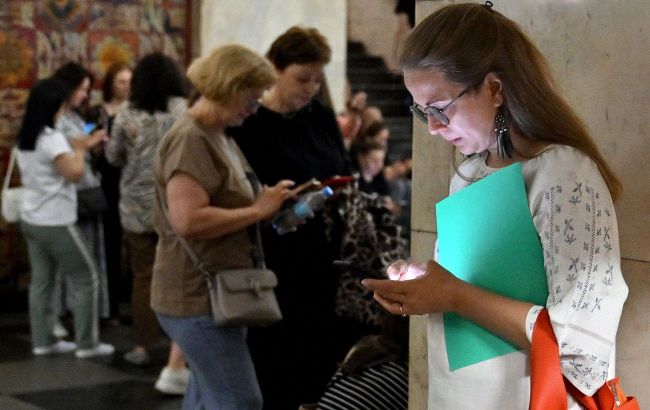 Air alarm declared in various regions of Ukraine (photo: Getty Images)
In Ukraine, an air alarm has been declared in some regions on the night of August 18-19. There is a threat of Russian occupiers using strike drones of the Shahed type for an aerial attack, as well as missiles, according to the Telegram channel of the Command of the Air Force of the Armed Forces of Ukraine.
Initially, the threat of hostile Shahed drones was reported in the Sumy region. A bit later, a similar danger was announced for Chernihiv, Poltava, and Kharkiv regions.
Furthermore, the military informed that groups of Shahed drones are moving from east to west along the borders of the Kharkiv-Sumy and Poltava-Chernihiv regions.
"Residents of the nearest settlements - do not ignore the air alarm signals, head to shelters!" - the Air Force urges.
It is also reported that enemy strike UAVs are moving from the northeast toward the Cherkasy region!
"Cherkasy, Kirovohrad, Kyiv regions - the threat of strike UAV usage!" - the announcement states.
In addition, there has been noted enemy tactical aviation activity along the eastern and southeastern directions, and there is a threat of aviation weaponry deployment.
Air Alarm Map in Ukraine on the night of August 19
The second group of Shahed drones
Later, the Air Force reported the detection of another group of Kamikaze drones launched from the Kursk region of Russia.
These Shahed drones entered Ukrainian airspace in the vicinity of the Sumy region.
Later, the military reported the detection of Shahed drones heading toward Bila Tserkva from the east, and toward Chernihiv from the southeast.
The Armed Forces also warned about missile danger in the Zaporizhzhia and Dnipropetrovsk regions.
Yurii Malashko, the Head of Zaporizhzhia Regional State Administration, stated on Telegram about the threat of using ballistic weaponry, particularly targeting the Zaporizhzhia region and the city of Zaporizhzhia.
Later, the alarm in Zaporizhzhia was canceled. Instead, signals of airborne attack threats were reported in the Khmelnytskyi region.
The Air Force warned that the movement of hostile drones towards Vinnytsia, Zhytomyr, and Khmelnytskyi regions has been detected. Later on, they were reported to be moving in the direction of Vinnytsia and Chernihiv. The threat of enemy UAVs has also been announced in the Rivne region.
After some time, the Air Force updated the information regarding the movement of enemy attack drones.
"Enemy attack UAVs from Chernihiv region are heading towards Kyiv region. The direction of movement is southward!.. Ternopil region - the threat of the use of attack UAVs!" - the message says.
Air Alarm Map in Ukraine on the night of August 19
Russian aerial attacks
Recently, Russian forces have escalated attacks on Ukraine using missiles and strike drones.
The latest major attack occurred on August 16 when Russians attempted to strike our country using kamikaze drones.
The majority of enemy UAVs were directed toward the Odesa and Mykolaiv regions. Ukrainian air defense forces managed to shoot down 13 Shahed drones there, but there were also hits.
Specifically, the occupiers targeted the port of Reni, resulting in damage and fire.