Air alarm and closed traffic on Crimean Bridge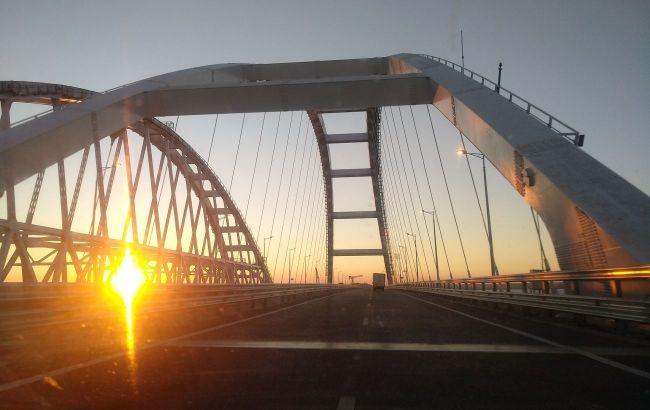 Occupiers closed traffic on the Crimean Bridge (Photo: Getty Images)
Occupiers closed traffic on the Crimean Bridge. Also, for the second time in a day, an air alarm sounds on it, according to the Telegram channel Baza.
"Air alarm. Everyone to leave the bridge," says the message heard not only on the bridge itself but also in various areas of temporarily occupied Kerch.
After closing the traffic on the Crimean Bridge, all vehicles turned back. The reasons for the ban on automobile traffic are not reported.
After 12 minutes, it was reported that the traffic on the bridge was restored. It was claimed that the bridge was allegedly undergoing training exercises.