Noteworthy occasion: Zelenskyy makes statement on Ukraine's membership in the EU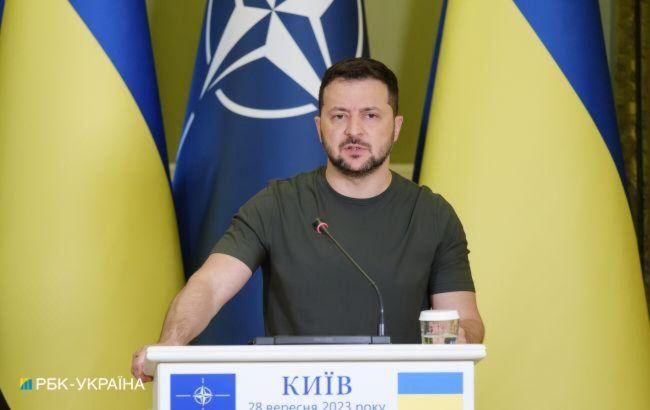 Photo: President of Ukraine Volodymyr Zelenskyy (Vitalii Nosach, RBC-Ukraine)
Ukraine is doing everything possible to guarantee the decision regarding EU membership is made this year, and it won't miss such a pivotal moment, says President of Ukraine Volodymyr Zelenskyy.
"We are striving to make a political decision regarding Ukraine's membership in the European Union this year," he stated.
President Zelenskyy believes that this is achievable with the current political generation of Ukraine.
"I do not doubt we will seize this momentous opportunity," assured Zelenskyy.
He also emphasized that there will be no "gray zone" as the borders of the European Union will align with the continent of Europe.
On June 23, 2022, the European Council granted Ukraine candidate status for EU membership. Ukraine currently needs to fulfill several prerequisites to become a full member of the bloc. Recently, Reuters reported that the European Commission will release an evaluation of Ukraine's progress on November 8 based on insider information. For more details, refer to the RBC-Ukraine article.