8 music videos by world stars spotlighting Kyiv city's beauty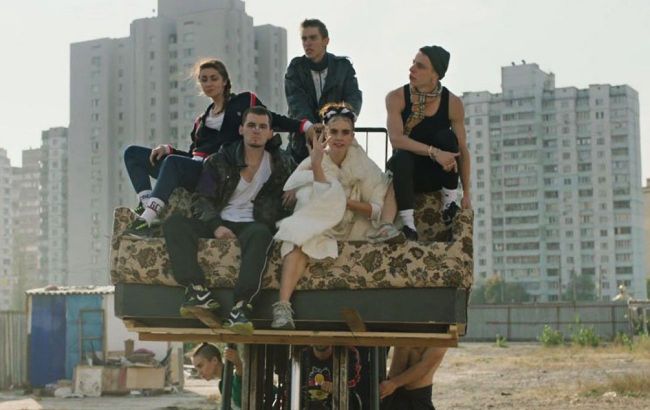 World stars who filmed music videos in Kyiv (Frame from MO's music video)
It's not a secret that Kyiv is the largest capital in Europe, and this city is truly renowned for its enchanting beauty and uniqueness. It's precisely this that attracts foreign guests, who sometimes choose to film their music videos here.
RBC-Ukraine decided to compile a list of international celebrities who have filmed music videos in Kyiv.
During the preparation of this material, sources from were YouTube.
Bring Me The Horizon - "Mantra"
The British rock band visited Kyiv in 2018 to shoot a music video for their track "Mantra." The events unfolded in October, which is also the video's anniversary this year. Notably, the October Palace made an appearance in the video. Additionally, the lead role was played by a Ukrainian actress and a participant in the latest season of the famous Ukrainian reality show "The Bachelor," Viktoriia Varley.
Ed Sheeran - "2step"
As is known, Ed Sheeran performed this track together with the band Antytila. This song is dedicated to everyone waiting for their loved ones at home and to the soldiers who are eager to return to their families.
The video's events were shot in Kyiv, and it had to be done quickly to maintain its relevance. The video focuses on people affected by the war but who have hope for the future. The main characters are children and a mother with her child.
Antytila also participated in this story when they were still in the service in the Kharkiv region at that time.
Nothing But Thieves - "Amsterdam" and "Sorry"
Nothing But Thieves came to the capital of Ukraine to shoot music videos. For the video for the track "Amsterdam," they chose the territory of an abandoned tank factory. It featured a lot of broken glass, and there was minimal lighting. This gloomy setting was necessary to fully reveal the unfolding story in the video.
The song "Sorry" by Nothing But Thieves also had a video shot in Kyiv. For this story, the band traveled to the Troieschyna district.
MØ - "Kamikaze"
The music video of the young singer, which gained an incredible number of views, was also filmed in the capital of Ukraine.
Busy P - "Genie"
Pedro Winter, along with his team and Ukrainian model Anna Tykhomirova, worked on this project for three consecutive nights. But the result was great and cohesive. The video features the Kyiv metro and the streets of the city.
Miley Cyrus - "Nothing Breaks Like a Heart"
The famous singer Miley Cyrus shot her music video in 2018, which included the Darnytsia Bridge in Kyiv, where she was driving a car.
Stromae - "Santé"
The band Stromae filmed a rather important project that tells the story of the hard work of ordinary people. The most massive scene of the video was shot for about six hours on a moving barge.
Around 100 kilograms of live fish were used for it, which were then released into the water. And all of this happened in Kyiv.