7 Ukrainian movies on par with Hollywood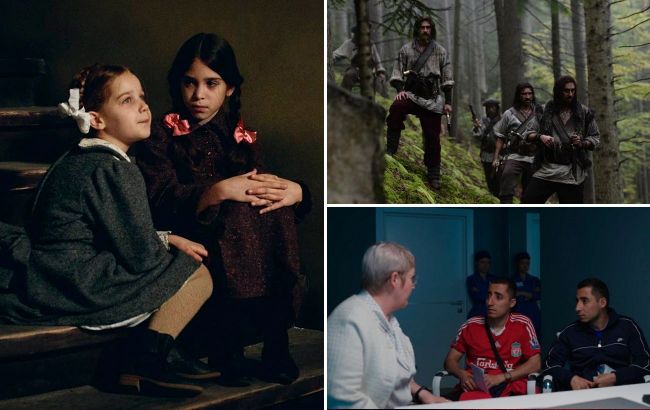 Ukrainian movies on par with Hollywood (RBC-Ukraine collage)
The Ukrainian film industry is developing, and recently, it has been producing very worthy movies and series. We have all the opportunities to bring the Ukrainian cinematography to a high global level.
RBC-Ukraine made a list of Ukrainian movies that in terms of their visuals and special effects are on par with Hollywood.
To prepare the list, Kinorium was used as a source.
Mavka: The Forest Song
The creators worked on this Ukrainian masterpiece for many years, considering every detail to achieve perfection. These years of meticulous work did not go in vain. Mavka, based on Lesia Ukrainka's drama-fairy tale The Forest Song, became the highest-grossing movie and received an incredible number of positive reviews. It's definitely a wow film.
Shchedryk
Unbelievably portrayed events of World War II. This splendidly filmed movie revolves around three families - Ukrainians, Poles, and Jews. The Soviet regime and all its consequences are vividly depicted in the film. The courage portrayed in everything makes it emotionally powerful.
Dovbush
The fresh adaptation of Oleksa Dovbush's autobiography created quite a stir. This movie has high box office ratings and positive reviews. The new story of Oleksa Dovbush is filled with mystique and the incredible beauty of the Carpathians.
Black Raven
The adaptation of Vasyl Shkliar's bestseller about the challenging life of Ataman Voron is professionally filmed and packed with special effects. It's a vibrant story that remains popular among Ukrainian audiences.
Zakhar Berkut/The Rising Hawk
This movie was released internationally because it was not only made by Ukrainians but also by Americans. This speaks to the incredible graphics intertwined with the beauty and grandeur of the Carpathians.
Cyborgs: Heroes Never Die
Filming a movie in the Donetsk Airport during the occupation was an extremely challenging task. However, the creators of the film deemed it crucial to portray the harsh reality, and it's worth acknowledging that the visuals are impressive.
Luxembourg, Luxembourg
A modern film that tells the story of two brothers who find themselves in very unexpected situations. The visual aspect of the film is top-notch, which is why it can compete with Hollywood films and concludes our list.