6 rules for moisturizing lips in cold weather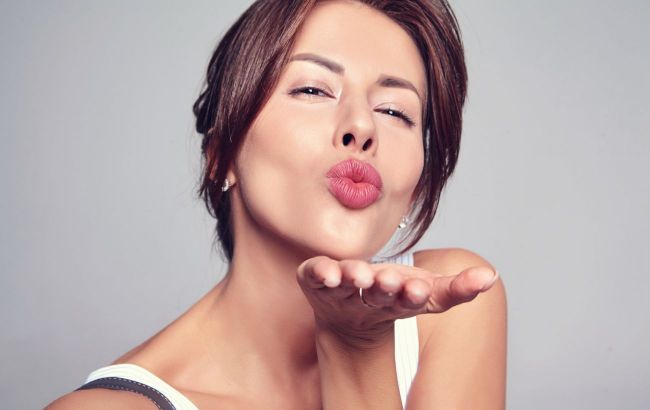 Illustrative photo (Photo: Freepik)
Moisturizing lips isn't just about beauty; it's a true indicator of a healthy body. But knowing how to moisturize them properly is key.
Beauty expert and stylist Eliz Gan shares the essential rules to keep lips consistently moisturized and healthy on the Telegram channel.
The importance of lip moisturization and the main causes of dryness
Your lips represent your health, comfort, beauty, and self-assurance. The most common reason for dry lips is, of course, the impact of external factors:
Strong winds
Cold temperatures
Bright sunlight.
Ultraviolet rays and ultraviolet light, for example, in tanning beds, can cause lip burns, while sudden temperature changes can lead to dryness and the appearance of cracks.
6 rules for lip moisturization in cold weather (Photo: Freepik)
Additionally, harmful habits contribute to lip dryness, such as:
Smoking
Constant licking or biting of lips
Application of long-lasting lipstick in extreme cold, typically matte lipsticks
Avoidance of lip balms and lipsticks As well as the intake of antibiotics.
With such habits, you may experience constant feelings of tightness, flaking, and cracks.
6 rules for lip moisturization in cold weather (Photo: Freepik)
6 rules for lip moisturization in cold weather
Use lip balms containing natural oils like coconut or almond. They effectively moisturize and nourish lips, leaving them soft and smooth.
Select a balm or cream containing vitamins, especially Vitamin E, which helps retain moisture and reduces the impact of harmful environmental factors. Remember to maintain the body's hydration levels because a well-hydrated body ensures healthy, moisturized lips.
Occasionally use gentle exfoliation to remove dead cells and enhance deep moisturization.
Be cautious with minty toothpaste, which can dry out delicate lip skin.
Handle aggressive facial skincare products, such as exfoliants and acids, with care.
Earlier, we discussed cosmetics to avoid using in winter to prevent harm to the skin.