54-year-old Jennifer Lopez reveals new photos in striking outfits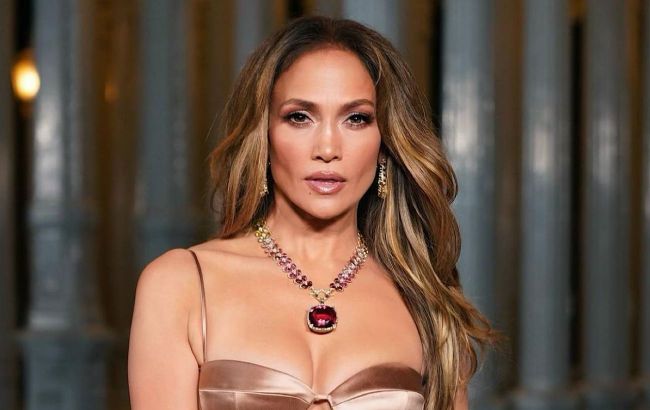 J. Lo impresses with an incredible outfit (photo: instagram.com/jlo)
Jennifer Lopez often delights her fans with candid photos and bold outfits, and her latest photoshoot posted on her Instagram is no exception.
The 54-year-old American singer and actress shared images from a new photo session, where she is dressed in attire from the Italian fashion house Valentino.
In the photos, Jennifer poses in trendy wide-legged trousers, known as palazzo pants, featuring a black vertical stripe that barely covers her chest, creating a seductive yet non-vulgar look.
This attire, on the contrary, showcases the beauty and aesthetics of the female body, which is particularly significant at the age of 54. Lopez has been adopting such open outfits not for the first time recently.
To complement her look, she added a shiny coat draped over her shoulders. As for accessories, the star chose a simple yet understated silver cross, avoiding being too flashy and not drawing all the attention to itself.
Jennifer Lopez impresses with a new look (photo: instagram.com/jlo)
In the new photos, the star looks incredibly confident, gazing directly into the camera without averting her eyes. In doing so, she demonstrates how a real woman should assess and present herself.
Lopez pays meticulous attention to herself, her body, appearance, and skin condition. With each new photo, we see the fantastic results of her self-care efforts, as Jennifer can proudly showcase her toned abs, perfect curves, and slender, well-defined legs.
Previously, we reported on how Jennifer Lopez dazzled in a sparkling outfit on the red carpet.