54-year-old Jennifer Lopez stuns in dazzling outfit on red carpet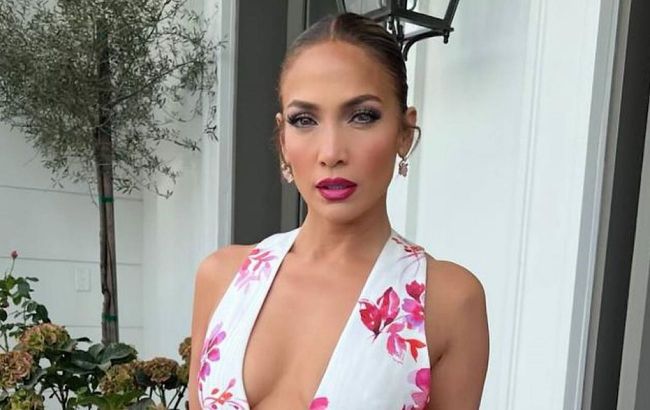 J. Lo impresses with an incredible outfit (photo: instagram.com/jlo)
Hollywood star Jennifer Lopez hit the red carpet in an incredible outfit that caught the attention of everyone present at the art museum. She posted photos from the LACMA Art+Film 2023 gala concert in Los Angeles on her Instagram.
J. Lo impresses with her outfit on the red carpet in Los Angeles
Jennifer Lopez attended the 2023 LACMA Art+Film Gala in Los Angeles with her husband Ben Affleck. Since the concert was held under the patronage of the Gucci Fashion House, Lopez chose this brand's outfit.
Jennifer outdid herself this time. She once again demonstrated that even at the age of 54 you can look impressive, beautiful, and sexy and at the same time not at all vulgar, if you take care of yourself and your body.
J. Lo impresses with a new outfit (photo: instagram.com/jlo)
The luxurious dress from the global brand Gucci, which the actress chose, consists of a bronze bodice and a beige lace skirt with a slit up to the thigh, and it is also decorated with silver sequins and delicately beaded. Under the dress, the singer wore beige underwear with the name of a popular brand.
The image of the star was succinctly complemented by beige sandals on a very high platform a high stiletto and a golden clutch that she held in her hand.
Also, Lopez did a voluminous style with curls and evening makeup with bronze shadows on the lids and a soft pink gloss on the lips.
Of course, J. Lo complemented her look with exquisite and expensive jewelry. The woman chose elegant earrings with stones and a luxurious necklace with multi-colored stones and a huge ruby. But the actress had a ring and a wide bracelet on her hands.
All these details made the image of Jennifer Lopez unique and truly stellar because she simply shone on the red carpet next to her beloved man and gathered eyes with delight.
J. Lo impresses with a new outfit (photo: instagram.com/jlo)