49 euro travel card in Germany to be extended next year: Changes to be made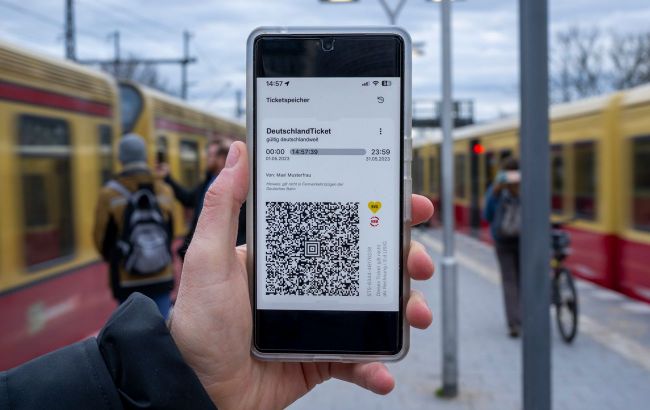 Photo: Deutschlandticket for 49 euros (gettyimages.com)
The €49 public transport pass will not be canceled in Germany. The universal ticket will be available after May 2024. At the same time, the cost of the ticket may be increased, according to rbb24.de.
After lengthy discussions and warnings about the possible abolition of the Deutschlandticket, which is valid throughout Germany and covers some stations in neighboring countries, it was decided to extend it until 2024. The federal and state governments have agreed on further steps to finance the project.
It is noted that the money not used this year can be used in 2024 to compensate for the financial losses of transport companies from cheap travel passes.
The cost of the ticket may be increased – 49 euros is considered the initial price. At the same time, the ticket is to be made 'more digital'.
Currently, it is possible to get a travel card for 49 euros with a monthly subscription. This ticket is personalized and cannot be transferred to other people. The Deutschlandticket is valid for a calendar month for any number of trips on local public transport throughout the country.