4 Ukrainians injured, 1 died in mine explosions within Sumy and Kharkiv regions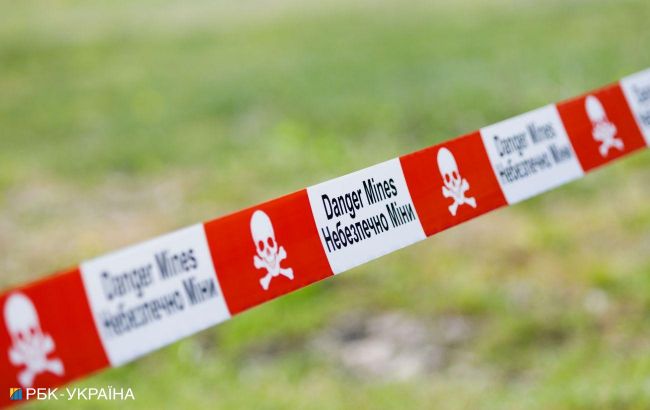 4 Ukrainians injured, 1 died in mine explosions within Sumy and Kharkiv regions (Vitalii Nosach, RBC-Ukraine)
On the morning of September 7th, in the Sumy and Kharkiv regions of Ukraine, four people were injured as a result of explosions caused by mines. Later, one of the injured people died in the hospital, according to the police of the Kharkiv region.
Izium district of the Kharkiv region
"A report came to the hospital that around 11:00, near the village of Mospanove in the Chuhuiv district, a cargo truck detonated on an explosive device in a field. The 25-year-old driver and a 20-year-old woman sustained injuries. The injured were taken to the hospital," the statement reads.
Later, it became known about the man's death in the medical facility.
Barvinkivska community of the Kharkiv region
Around 11:30, near the village of Arkhangelivka, a tractor ran over an unexploded submunition from a cluster munition. As a result of the explosion, a 42-year-old man was injured.
Velykopysarivska community of the Sumy region
A combine harvester exploded on a landmine while working in a sunflower field. The harvester operator was hospitalized.
"Unfortunately, this is already the second case of civilian explosions in the region this week. Just yesterday, near the town of Vorozhba, a passenger car went off the road and detonated on a munition," the Sumy Regional State Administration reports.