4 iPhone features most missed by Apple fans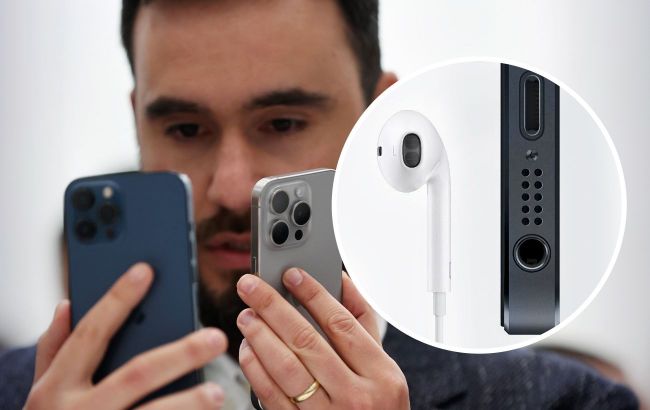 RBC-Ukraine collage
Apple updates the iPhone annually. Apple smartphones constantly introduce new features and various tricks to make using them more convenient. However, some people still nostalgically miss older iPhone models when the phones had, for example, a headphone jack.
Here are some iconic iPhone features that have disappeared from the flagship smartphone models.
Home button
The Home button was first introduced on the original iPhone in 2007 and became an iconic symbol of Apple smartphones. It was present on phones until 2017 when the iPhone X developers replaced it with an indicator.
Home button in the first iPhone models (photo: twitter.com/theapplehub)
Touch ID
This fingerprint recognition feature was first introduced on the iPhone 5s in 2013. Some newer Apple smartphones, including the iPhone SE, also have Touch ID. However, in flagship iPhones starting with the iPhone X in 2017, another technology, Face ID, replaced this method of authentication.
Both Face ID and Touch ID are still quite robust and reliable authentication methods.
Remember Touch ID on your phones? (photo: twitter.com/theapplehub)
3D Touch
3D Touch is a tactile technology that allows users to view content and access shortcuts by pressing on the display.
The iPhone 6s and iPhone 6s Plus were the first Apple phones to use this feature. Later, on the iPhone XR, it was replaced by another equally impressive feature, Haptic Touch.
With 3D Touch, it was easier to control the smartphone, but users got additional benefits with Haptic (photo: twitter.com/theapplehub)
Headphone jack
The decision to remove the headphone jack in the iPhone 7 in 2016 was one of the most controversial decisions in Apple's history. This was because, for nearly 10 years, every iPhone came with a headphone jack, which did not require the purchase of additional expensive gadgets.
This feature is still being missed by many iPhone owners (photo: twitter.com/theapplehub)