2023 Nobel laureates in Medicine and Physiology revealed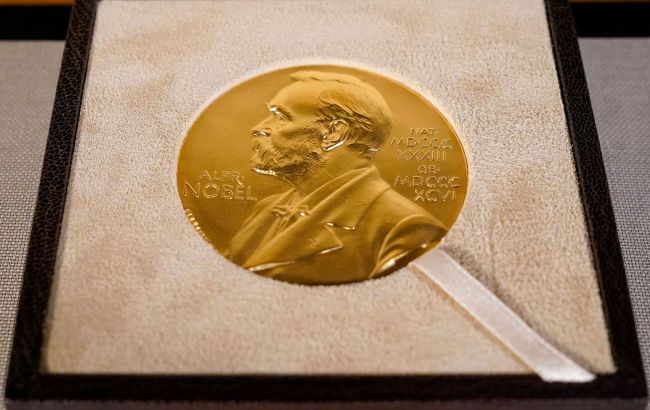 The winners of the 2023 Nobel Prize in Physiology and Medicine have been announced (Getty Images)
The Nobel Committee has announced today, October 2nd, the winners of the prize in Physiology and Medicine. According to the Nobel Foundation's press service, the honorees are Katalin Karikó and Drew Weissman "for their discoveries concerning nucleoside modifications that enabled the development of effective mRNA vaccines against COVID-19."
Contributions to Medicine
Katalin Karikó and Drew Weissman's work was pivotal in creating the Moderna and BioNTech/Pfizer vaccines against the coronavirus. They revolutionized the use of mRNA for vaccines and immunotherapy.
Photo: Katalin Karikó and Drew Weissman, who won the Nobel Prize in Physiology and Medicine (twitter.com/NobelPrize)
Karikó and Weissman demonstrated that modified mRNA isn't inflammatory and efficiently translates into proteins when introduced to animals, unveiling the potential of this novel mRNA technology for treatment.
Their research showed that nucleoside-modified mRNA can vaccinate animals against various pathogens, including influenza, HIV, SARS-CoV-2, and malaria. This foundational work in the field has the potential for multiple applications, such as infection prevention, treatment of various acute and chronic diseases, and gene editing.
Nobel Laureates in Physiology and Medicine: interesting facts
Since 1901, 113 Nobel Prizes in Physiology and Medicine have been awarded, with 12 of them given to women.
The youngest laureate, Frederick G. Banting, was 32 years old when he was awarded in 1923 for the discovery of insulin.
On the other hand, at 87 years old, Peyton Rous is the oldest laureate in medicine. He received the award in 1966 for the discovery of viruses causing tumors.
Nobel Week 2023 kicks off
The Nobel Week has commenced today in Stockholm (Sweden) and Oslo (Norway), during which the 2023 laureates for this prestigious award will be announced.
The first prize announced today was in medicine and physiology.
Award announcement schedule
This year's Nobel Prize laureates will be determined from October 2 to 9, specifically:
October 2: Physiology and Medicine;
October 3: Physics;
October 4: Chemistry;
October 5: Literature;
October 6: Peace;
October 9: The Sveriges Riksbank Prize in Economic Sciences in Memory of Alfred Nobel.
The Nobel Prize is one of the most prestigious international awards annually for outstanding scientific research, revolutionary inventions, or significant contributions to culture or societal development.
The prize amount varies depending on the income of the Nobel Foundation. This year, it will be 11 million Swedish krona (approximately $986,000).
Zelenskyy among the Nobel Peace Prize nominees
Media previously reported that Ukrainian President Volodymyr Zelenskyy and so-called Russian opposition figure Aleksei Navalny are among the favorites of the 351 nominees for the Nobel Peace Prize.
Experts believe Zelenskyy and Navalny have a low chance of winning. Zelenskyy is a wartime leader, and last year's Nobel Committee focus on Russia influenced the chances of both nominees.