2 people died over past 24 hours due to Russian shelling of Donetsk region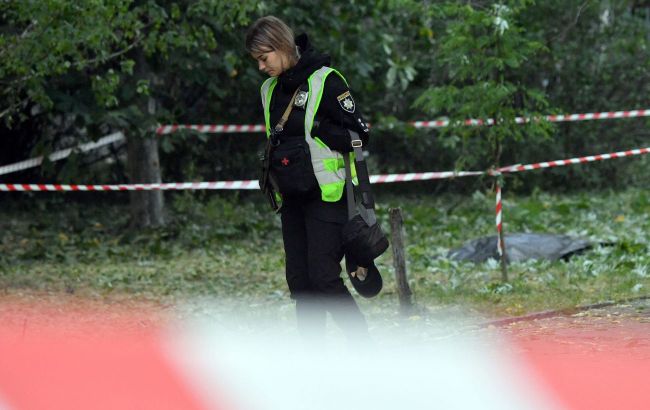 2 people died over past 24 hours due to Russian shelling of Donetsk region (Getty Images)
Russian forces attacked 16 times in civilian areas of the Donetsk region over the past 24 hours. As a result, two people died, and another two were injured, as the National Police of Ukraine reports.
The attacks involved the deployment of sophisticated weaponry, including guided aerial bombs labeled as FAB-250, Grad multiple rocket launchers, and artillery units. The Russian military targeted a total of 11 settlements within the region.
(t.me/UA_National_Police)
32 civilian structures suffered damage, including:
28 residential buildings
A school
An enterprise
A gas station
A warehouse
Garages
Vehicles
Particularly alarming was the targeting of New York, a settlement within the Donetsk region, where two aerial bombs were deployed, resulting in one fatality and two individuals sustaining injuries. The devastating consequences extended to the destruction of eight multi-story buildings, six private residences, and a learning institution.
"Another air strike with a guided bomb was carried out on Torske. The insurgents completely destroyed a private house, under the ruins of which a man died," the police added.
In Toretsk, the Russians hit a gas station, no one was injured, and in Chasiv Yar, 2 multi-story buildings and 7 garages were damaged by artillery fire.#
Russian attacks on the Donetsk region
Every day, the Russians open fire on the cities and villages of the Donetsk region. Frontline settlements in the region, and even those located in the relative rear, are constantly under attack. That is why people are urged to evacuate to safer regions of Ukraine.
On August 5, during the Coordination Headquarters meeting, a decision was made to expand the mandatory evacuation of children in the Donetsk region to an additional nine settlements.