15 hour long bus lines: Flow of travelers results in extended lines at Ukraine's borders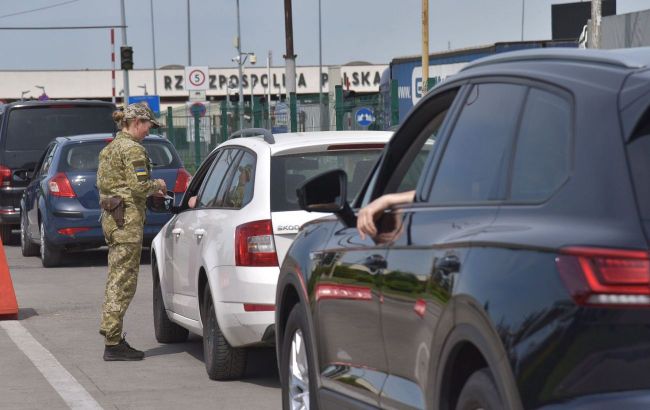 Checkpoint on the border of Ukraine (facebook.com/zahidnuy.kordon)
According to the State Border Guard Service, on August 6, 53,000 individuals left Ukraine, while 64,000 entered the country from abroad, of which 58,000 were Ukrainian citizens. In total, 117,000 individuals and 20,000 vehicles crossed the border in just one day.
On August 5, 57,000 individuals departed Ukraine, with an equal number entering the country. A total of 114,000 people and 21,000 vehicles crossed the border.
The significant influx of people has resulted in large lines at the checkpoints. Some photos went viral on social media depicting buses with women and children seeking refuge in the shade.
"Recently, buses towards Poland have been waiting at the border for 10-15 hours," wrote the "Granica/Кордон PL-UA" group on Facebook.
Most people are traveling for vacation by sea, including women with children and retirees. Additionally, refugees who visited their relatives in Ukraine are returning to Poland.
Photo: Bus passengers travelling to Poland (facebook.com/"Granica/Border PL-UA")
Meanwhile, the State Border Guard Service reported that the weekend queues were due to the large amount of people. On Friday, between 50 and 140 passenger cars were expected to exit at all crossing points.
"During the weekends, queues at the border with Poland are usually bigger. The busiest crossing points remain Krakovets and Shehyni. In the Lviv region, six crossing points are operational around the clock, allowing buses and cars to cross the border," said border officials.
As of the morning of August 7, the largest queues for departure from Ukraine were observed at the following crossing points:
"Shehyni" – 20 passenger cars, 8 buses, 40 pedestrians;
"Krakovets" – 30 passenger cars, 4 buses;
"Ustyluh" – 35 passenger cars, 1 bus.
Ukrainians are advised to choose crossing points within the Zakarpattia and Chernivtsi regions in case of transitting through Poland.
In July, 3.8 million people crossed the border with EU countries and Moldova. This is approximately 600,000 more individuals compared to June. Yet the number of Ukrainians returning exceeds the outbound flow.
Just as a warning, long border queues in Ukraine will remain until the end of the summer.