100 km from Ukrainian border: Flights from Rzeszów airport in Poland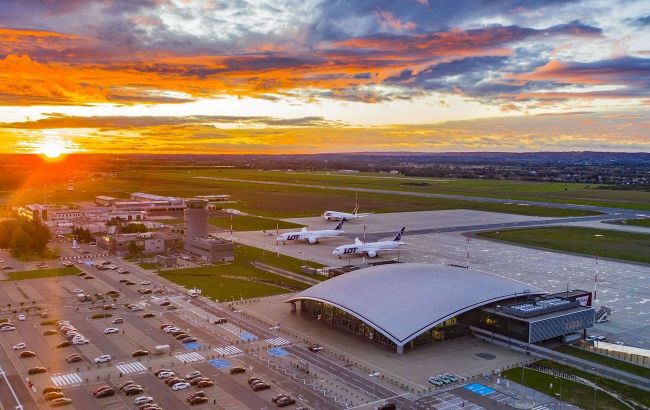 Rzeszów Airport (facebook.com/PLRZE)
The nearest Polish airport to Ukraine, Rzeszów-Jasionka, has direct connections with 10 international airports, making it a convenient choice for Ukrainians from various cities to access.
Below are details on the upcoming destinations available from the Polish airport, according to avianews.com.
Situated just 100 kilometers from the Ukrainian border and 170 kilometers from Lviv, Rzeszów-Jasionka Airport is easily reachable by road or rail from cities like Kyiv, Kharkiv, and Lviv, among others.
Ukrainian travelers planning to fly can choose from airlines like Ryanair, Wizz Air, and LOT, which operate flights to cities like Dublin, Milan, and Rome. The route network from Rzeszów is set to expand further in March 2024.
For instance, Lufthansa, a German airline, will reinstate flights from Munich to Rzeszów, providing travelers with connections to various parts of the world through Munich.
Besides, budget carrier Ryanair and the Polish airline LOT will increase their flight offerings from Rzeszów in the coming spring. Ryanair will commence flights to Manchester, Bristol, and the East Midlands in England, as well as London airports Luton and Stansted. Meanwhile, LOT will reintroduce seasonal direct flights to the United States, specifically to Newark Airport near New York.
Passengers at Rzeszów Airport (facebook.com/PLRZE)
Passengers from Ukraine can reach Rzeszów Airport by taking a train on one of the routes from Ukrainian cities to the Polish city of Przemyśl. Upon reaching Przemyśl, passengers exit the Ukrainian Railways train, undergo passport control at the station, and then transfer to a Polish PKP train or regional electric trains bound for Rzeszów.
In October, a train service was launched from the city of Rzeszów to the airport, with travel times ranging from 13 to 18 minutes from various stations. Departures occur approximately once per hour, and the fare from Rzeszów Główny station is 3.7 zlotys (31 hryvnias).