Ukraine sees demand for charging stations and power banks amidst price increase concerns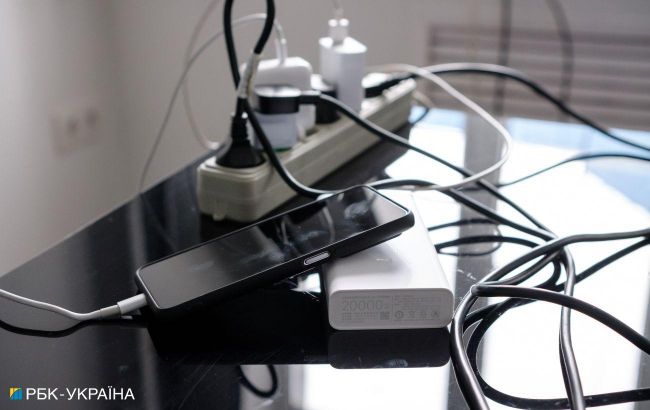 Demand for charging stations is growing (Vitalii Nosach, RBC-Ukraine)
The demand for high-capacity charging stations and power banks is back after experiencing a significant decline in sales from February to May 2023. Industry experts predict that prices may increase in the near future, said Vyacheslav Sklonnyi, the Commercial Director of the retail chain "Foxtrot".
"Currently, we are witnessing an upswing in sales in these categories. Unlike last year when consumers were willing to buy anything just to keep their gadgets, boilers, or refrigerators running during power outages, people are now paying closer attention to the brand, functionality, quality, and price," he said.
Sklonnyi noted that there is now a much greater variety of charging stations available in Ukraine compared to the time of the 2022 blackout. Increased competition and market saturation have contributed to a significant reduction in prices.
However, the expert emphasized that this relatively new product is not subject to seasonal fluctuations. Instead, demand for such charging stations depends on the ongoing situation on the frontlines and the intensity of attacks on civilian targets and critical infrastructure.
Recently, as power shortages resurfaced in several regions, consumers have shown renewed interest in purchasing charging stations in advance, especially when prices are 2-3 times lower than they were during the winter.
Expectations for autumn and winter prices
Vyacheslav Sklonnyi believes that with the arrival of autumn and clearance sales of excess inventory, prices for charging stations and power banks will rise again. He said that warnings in the media about the potential severity of the upcoming winter may also play a role in consumers' buying decisions.
Many sellers who liquidated their inventory during the deep freeze a couple of months ago will soon start profiting from their investments. Once these remaining stocks deplete across most Ukrainian suppliers, new imports will no longer be exempt from value-added tax (VAT 0%), leading to a considerable price increase.
Sklonnyi urges consumers to act proactively and make their purchases now, considering the impending autumn and winter seasons. He advises acquiring officially imported charging stations and power banks from reputable suppliers at the current prices. Sklonnyi specifically mentioned brands such as Ecoflow, Gelius, XO, Anker, Bluetti, among others, as reliable choices, as their prices are likely to rise in the coming months.
As a reminder, Volodymyr Kudrytskyi, the Chairman of "Ukrenergo" (national power company - ed.), has advised Ukrainians not to get rid of their generators, as the uncertainty surrounding potential blackouts during the upcoming winter remains a concern.