Zodiac signs to start new life before beginning of December: Prepare for significant changes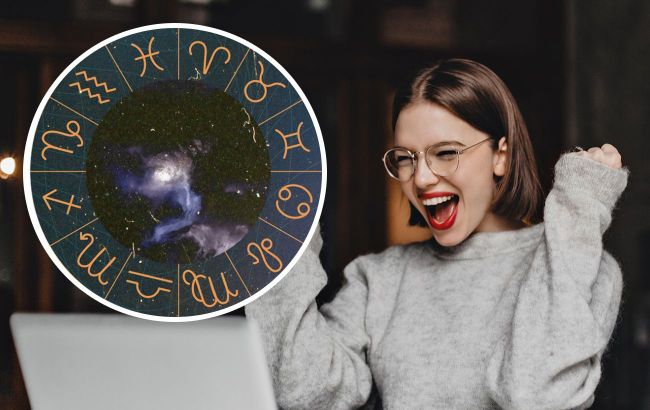 These Zodiac signs will start a new life before the beginning of December (collage RBC-Ukraine)
The horoscope for November promises many changes in the lives of all zodiac signs. However, only five of them will experience significant, life-altering transformations before the arrival of winter.
Which zodiac signs will undergo life-changing shifts in November, according to Collective World.
Aries
In November, you will receive a sign that it's time to let go of excess baggage. This includes all so-called friends who take more than they give, all grudges that have weighed on your soul, all worries and anxieties that never materialized, and everything that has consumed too much of your time.
Free yourself from all that is unnecessary and outdated. It's time to release the burdens of the past to soar to new heights in your life.
Taurus
Your life has slowed down now. You used to rush through life at an incredible speed, but it's time to gently tap the brakes and appreciate the space that surrounds you.
Listen to the silence, take in the sunlight streaming into your home – try to hear what the world is trying to tell you. Regardless of your spiritual beliefs, light a candle and say a prayer for your future.
Leo
You have money, power, respect, but you still feel like something is missing. Most of your time is devoted to making an impression on others, seeking social status, or making deals. Or even striking back.
But it doesn't add happiness to your life. Remember what was important to you when you were a child, look inside yourself.
Sagittarius
Now is the time to light a candle and shed light on what you have neglected and allowed to deteriorate. Confront the problems you have long ignored. Resolve what you have left unresolved. Repair what has been broken for too long. Clean the places you have allowed to become dirty.
If you don't take action promptly, the situations will only get worse until they reach a point of no return, and you will become unhappy. Prove to yourself that you can do it.
Aquarius
You spend so much time on tasks and taking care of others that you often neglect what's important to you. Over the next few weeks, stop looking at the external and look inside yourself. Let your thoughts lead you where they need to go and don't resist.
Gradually, all your past anxieties and current worries will seem insignificant and manageable. Take a sheet of paper and make a list: on the left - what you like about your life right now, on the right - what you don't like. And promise yourself to cross out every item on the right side next year.
Earlier, we wrote about what awaits each zodiac sign from November 6 to 12.
We also discussed which zodiac signs might end their relationships by the end of November.