Zodiac signs to close important chapter in their lives: End relationships or fall out of love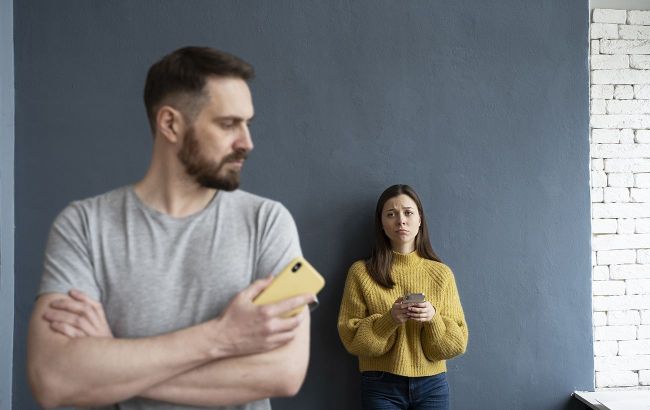 Which of the Zodiac signs will end relationships in November (photo: freepik.com)
The November horoscope promises significant changes in the personal lives of several zodiac signs. These changes will begin in the second half of the month, and by the end of autumn, some individuals will either break off their relationships or come to a clear realization that their feelings have completely extinguished.
The specific zodiac signs that may put an end to their personal relationships by the end of November, based on Your Tango.
Aries
It appears that you might be experiencing a sense of disinterest or detachment from someone close to you, but you haven't necessarily decided to end the relationship. It's more like you've come to realize that you've lost interest in the person who is currently by your side, and you recognize that there are very few chances to change this situation. You've made some efforts, but it seems to add more stress to the situation.
The desire to relieve yourself from additional stress is understandable, considering the existing challenges. Over the next month, you'll come to understand that the only thing you lack for peace is addressing the issue with the person you are in a relationship with. By the end of November, you are likely to resolve this problem.
Scorpio
In the first few days of November, you might feel a sense of urgency, as if you need to do something immediately, but it seems like nothing is happening. You are currently in a place where you need significant life changes, and the only way to create something new is to let go of something old. Even though you may not like the idea of considering your partner in the relationship as "old," you've already started associating them with the past.
The issue here is that your significant other hasn't moved forward with you during this time, and you've started to feel that they are holding you back from progressing. You've also come to realize that you can no longer tolerate deception. In November, you have a chance to change this situation and put an end to the relationship. It won't be easy, but thanks to the alignment of the planets, you won't experience severe stress.
Capricorn
Ending the relationship is the last thing you wanted to do... A million years ago when you first met the person you're with now. You don't want to break up by the end of the year, but you will do it anyway. The reason is straightforward: you don't want to carry unsuccessful relationships into the next year.
You and your partner haven't been getting along for a while, and you feel that you are no longer compatible in essential areas. Now, you understand that you are ready to put an end to this. Make use of the significant dates on November 9th and 10th – on these days, your candid conversation may go smoother.
Aquarius
In November 2023, you have the option to go either way – to stay with someone who annoys you or to end this torment and start anew. You don't like change, but you dislike feeling unhappy even more. Without changing the situation, your unhappiness will only grow stronger.
Making the decision for that final conversation will be relatively easy. You need to understand what you want exactly. Utilize the New Moon, and don't just sit around waiting for things to resolve themselves on that day. Use your brilliant reasoning and focus on the positive and healthy outcome that awaits you and your partner. Simply wish them and yourself well.
By the way, earlier we wrote about who among the Zodiac signs will make one of the best decisions in November.
We also talked about who among the Zodiac signs will find happiness in love at the end of autumn.