New opportunities and people: Horoscope for all zodiac signs from November 6 to November 12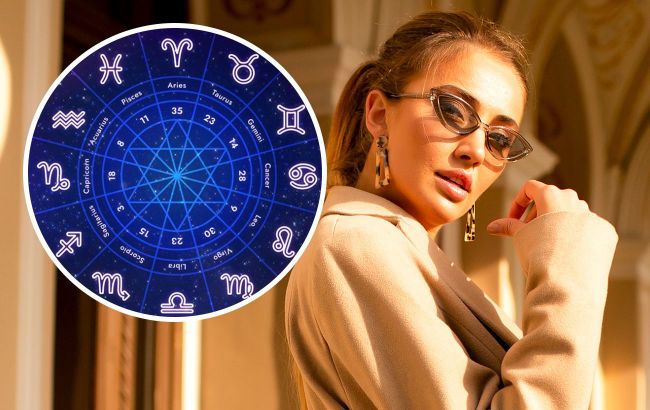 Horoscope for all zodiac signs from November 6 to November 12 (Collage by RBC-Ukraine)
The horoscope for the second week of November promises most representatives of the zodiac interesting encounters, opportunities in business or career, and unexpected surprises.
What to expect for each Zodiac sign from November 6 to 12, according to Joy pup.
Aries
You can expect an active week of hard work and new tasks. You will have the inspiration and energy even for challenging projects. Your efforts will be recognized by your superiors, possibly leading to a promotion or a bonus.
Be cautious with your investments, and avoid making hasty decisions. In your personal life, there might be misunderstandings due to emotional outbursts. Try to express your feelings and desires openly.
Taurus
You may be offered an interesting project that opens up new opportunities. Don't miss the chance to showcase your professional qualities. Take care of your budget and significant purchases; make a plan and set aside some savings for a rainy day.
Your significant other may share their secrets or fears with you. Be attentive and provide the necessary support.
Gemini
You may encounter a conflict with a colleague or a supervisor. Try to maintain composure and professionalism in any situation. Unforeseen expenses are possible, but your ability to save will help you manage this situation.
Your personal life will be filled with romance and pleasant surprises. If you are still single, do not shy away from new acquaintances.
Cancer
Now is the perfect time for creative activities and brainstorming new ideas. Inspiration will help you stand out among your colleagues. There's a possibility of receiving additional income or a favorable investment proposal.
In your personal relationships, you may experience a sense of insecurity. Discuss this with your partner and express your feelings to dispel any doubts.
Leo
This week, you will discover your leadership qualities, and it's possible that you'll be entrusted with a responsible project. Don't be afraid to take the initiative – success is guaranteed. A slight increase in income is expected, but avoid impulsive spending.
For single Leos, there may be a romantic encounter in the middle of the week. As for those already in a relationship, it's worth dedicating more time and attention to your significant other.
Virgo
The week will be filled with minor tasks that might distract you from your main goal. Stay focused on your priorities and don't let trivial matters divert your attention. Be particularly cautious with financial offers.
Single Virgos may face a meeting with someone from their past. While those in relationships will find harmony and mutual understanding with their loved ones.
Libra
Productive work is expected for those who work in teams or partnership projects. Your efforts will be appreciated by your colleagues and superiors. Plan your budget and keep an eye on expenses, as unexpected costs may arise towards the end of the week.
In your personal life, harmony and mutual understanding will prevail. Single Libras should consider attending a public event where they might meet interesting people.
Scorpio
With any work-related challenges, you will find the strength and energy to overcome them. Your ideas and proposals will be received with interest. There is a possibility of an unexpected financial bonus or gift in the middle of the week. Remember the importance of saving.
This week will be colored by passionate and deep emotions. However, do not let jealousy or mistrust spoil your personal relationships.
Sagittarius
You have every opportunity to stand out at work. Your creative ideas will be well-received and open up new career growth opportunities. Unforeseen situations may arise. There could be financial gains, but be cautious with major purchases.
In the coming days, you will feel especially attractive, which can draw potential partners to you. For those already in relationships, they will deepen and become more significant.
Capricorn
Focus isn't your strong suit this week, and you'll need more time to complete your work tasks. Don't rush, be attentive to details to avoid mistakes. Keep an eye on your expenses and budget your finances.
For Capricorns in relationships, there is a chance to strengthen their bonds, while single individuals are advised to be more open and sincere.
Aquarius
Your innovative ideas will be in the spotlight. Don't be afraid to propose new solutions – it will positively affect your professional status. There might be unexpected expenses, but they won't significantly impact your budget.
The week is favorable for new acquaintances and romantic encounters. For those already in relationships, it's a good time to devote more attention to your significant other.
Pisces
This week, your workload will start to increase, but your dedication and determination will help you handle all tasks. It's a favorable week for investments and planning significant purchases. Financial decisions made now may yield profits in the future.
You may find yourself reflecting on your relationships. Try to express your feelings and desires openly to avoid misunderstandings with your partner.
We previously wrote about which zodiac signs will make important decisions in November.
We also talked about which zodiac signs will find happiness in love at the end of autumn.